There's A Twenty One Pilots Cookbook On The Way And We Have Questions
26 May 2016, 15:01 | Updated: 8 May 2017, 17:09
The ultimate fan project is here and you should get involved.
How much TØP merch do you own already? Does your room look like a branch of Hot Topic? Does your wardrobe consist entirely of skeleton clique gear? Think you've got all the Twenty One Pilots-themed items you could ever want?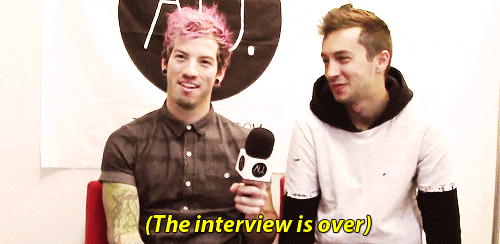 Rebloggy
Think again kids because some enterprising young Redditors have come up with one hell of an idea - a Twenty One Pilots themed cookbook.
Yes, you read that correctly.
User butwilltherebepizza posted about the idea, aiming to create the book and present it to the band at a later date.
Here's our idea for the cover:
Beat that!
The announcement also asked for frens to help out with some pun-based recipes and they have showed up en masse, adding in their own ideas.
Favourites so far include "Drum (sticks) For Hands", "The Fudge", "Fairly Lo-Cal" and "Heavydirtysoup".
weheartit
And, as we are always up for a good pun-competition, here's our very own contributions.
1) "Pear In My Heart"/"Tear In My Tart"
tumblr
2) "Buns For Hands"/"Guns For Flans"/"Buns For Flans"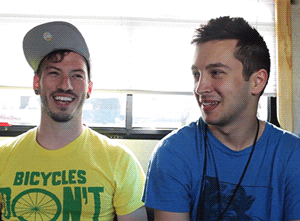 tumblr
3) "Cake You Out"
wittyprofiles
4) "The Yum And Go"
wifflegif
5) "Curry Face"
tumblr
6) "Heavydirtysole"
prettyparamore.tumblr.com
7) "Wake up you need to make honey!"
jacqui--lee.blogspot.com
Also, if there isn't an item called a "Josh Dun Hun Bun" then what is the point of anything?
Got any ideas of your own? Add them and join in the fun.