Josh Dun Quits TØP - Meet His 8 Year Old Replacement
8 March 2016, 16:20 | Updated: 8 May 2017, 17:09
His cover of "Stressed Out" is very impressive.
It's a sad day for all the dedicated Josh Dun Huns out there - our leader has announced his immediate departure from Twenty One Pilots.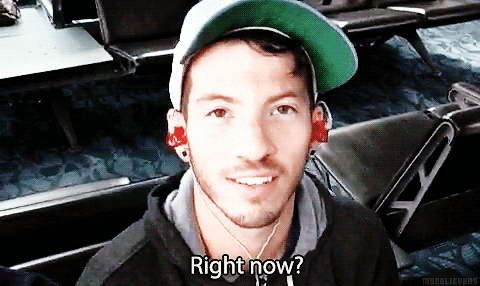 JOSHDUNISM.TUMBLR.COM
Josh made his decision known in a tweet published earlier today:
I've just kicked myself out of twenty one pilots. dexter is in now. https://t.co/SFK2rG9aAd

— spooky jim christmas (@joshuadun) 8 March 2016
There you have it - he kicked himself out of the band!
And it would appear that he has already selected a replacement - 8 year old Dexter! PopBuzz/YouTube
He's certainly got some skills. Josh just couldn't compete with that stick flip! PopBuzz/YouTube
And at least he has been humble about his new found employment.
YouTube
Watch his full cover of "Stressed Out" below.
Nice job Dexter - look forward to seeing you on tour with Tyler soon. PopBuzz/YouTube