Emotional Roadshow: Here's The Costs Behind TØP's Biggest Ever Tour
13 June 2016, 14:40 | Updated: 8 May 2017, 17:09
Breaking down the numbers behind Josh and Tyler's biggest shows yet.
Twenty One Pilots kicked off their Emotional Roadshow this year, an epic jaunt across the whole world in support of last year's "Blurryface" album.
But you already know all of that - you want to know the numbers dammit! So, let's break down the Emotional Roadshow by the numbers so you've got all the useless facts you could ever hope for about Tyler and Josh.
The Emotional Roadshow: By The Numbers
1) Venues Played: 107
2) Cost Of Attending Every Show On The Tour: $45 (average) X 107 = $4815 (plus travel, hotel etc).
3) Days On The Road: 312
His Majesty's Coach
4) Cost Of Tour Bus For 312 Days: $1300 (average) X 312 = $405,600
5) Songs In Setlist: 29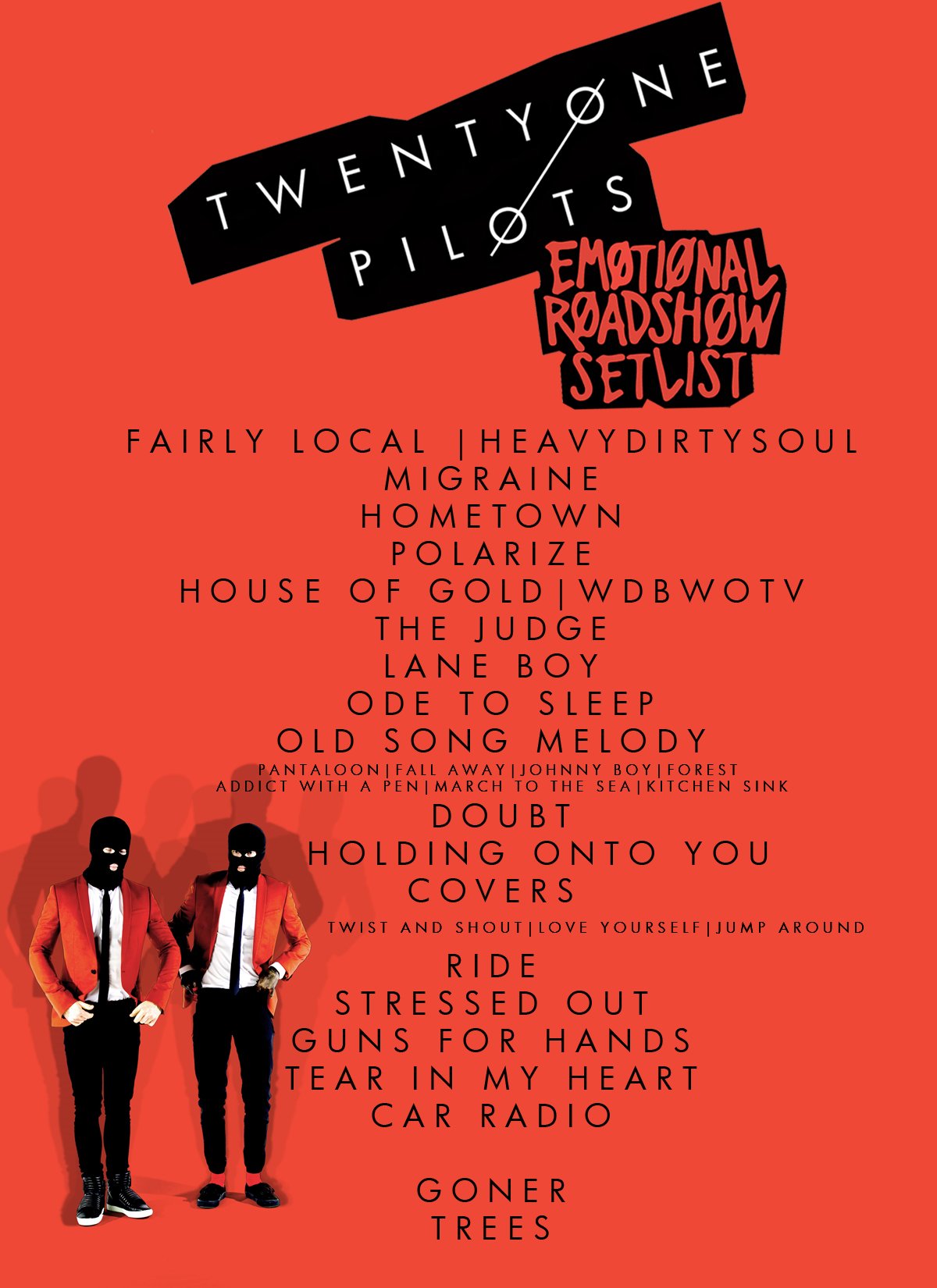 Twenty One Pilots
6) Number of songs you know ALL the words to: 29
7) T-Shirt Price: $30
Twenty One Pilots
8) Cost to buy every item of Tour Merch: $535
Twenty One Pilots
Just shut up and take my damn money!
9) Cost of Josh's "Good Dye Young" bottle: $13.99
Good Dye Young
10) Cost of two black balaclavas: £3.95 each.
Just Paintball
11) Confetti Canon: "Call for details" (probably a few hundred to hire).
Confetti Magic
12) Total attendance of history-making New York shows: 40,000
13) Cost Of Tyler's Giant Hamster Ball: Probably a little bit more than this one.
Yeah, that looks about right!
Were you lucky enough to attend? Let us know!
Save