WATCH: Someone Mashed Up Twenty One Pilots With "Friends" And It's LIFE CHANGING
12 April 2016, 10:25 | Updated: 8 May 2017, 17:09
So no one told you TØP was gonna be this way *claps*.
We all know Josh and Tyler are the best of friends (well, "frens"). BUT, did you know they now have their very own sitcom all about that friendship?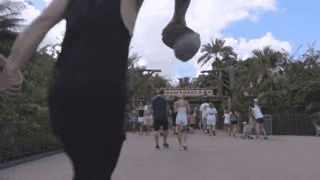 PopBuzz
Oh yes, tumblr user imlyingimsoveryfarfromfine has put together the ultimate tribute to your favourite band, reworking the catchy theme tune and opening titles of 90s sitcom classic Friends to be more TØP friendly. And it's pretty amazing.
Only question is, which one is Joey and which one is Chandler?
Watch the full opening credits below: