LISTEN: Twenty One Pilots' New Song Just Dropped And The Clique Have Exploded
16 June 2016, 11:04 | Updated: 8 May 2017, 17:09
Updated: Hear "Heathens" from the Suicide Squad soundtrack right now.
UPDATED June 16th: The track, "Heathens", has been official released on Spotify and is taken from the Suicide Squad soundtrack. You can listen to it below:
Deep breaths skeleton clique, let's try and not get too emotional. But...
A brand new Twenty One Pilots song just leaked!!!!!!!!!!!!!!!!!!!!!
twenyonepilots.tumblr.com
Entitled "Heathens", the track is a mid-tempo synthed up departure from the more hyperactive nature of "Blurryface". It's also really f*cking good.
The internet of course freaked out accordingly...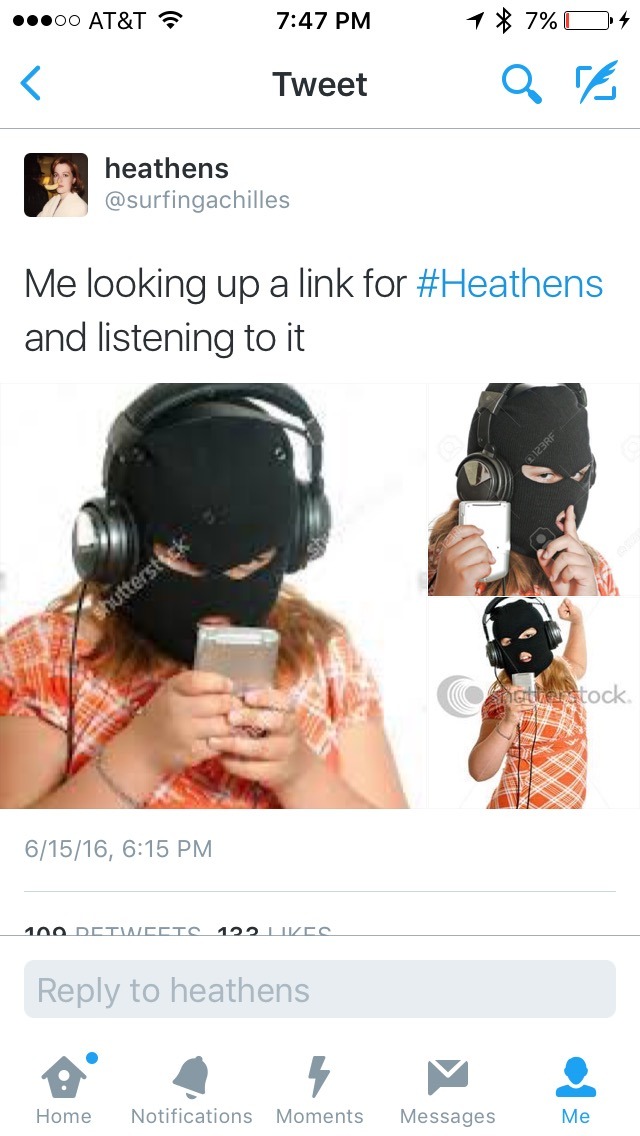 ...and then got to work putting the pieces of the puzzle together.
Turns out Tyler had referenced the track's title before via Instagram.
Sneaky.
Then the boys tweeted out a coded message that translates as "Take It Slow", a lyric from the chorus.
- .- -.- . .. - ... .-.. --- .--

— twenty one pilots (@twentyonepilots) June 15, 2016
Plus rumour has it that the track is taken from the soundtrack of upcoming supervillain movie "Suicide Squad".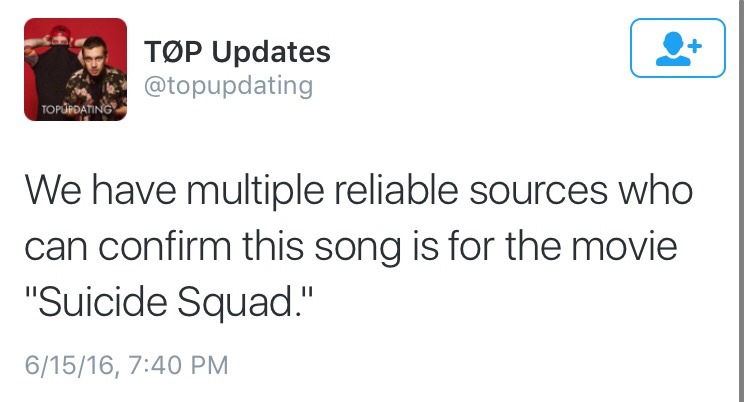 And we may even be getting a video very soon!!!!
What do you make of "Heathens"? Let us know what you think!