This Twenty One Pilots X Justin Timberlake Mash Up Will Rock Your Body
2 November 2016, 11:18 | Updated: 8 May 2017, 17:09
Prepare to "Rock Your Heathens" people...
You think you've heard "Heathens" by Twenty One Pilots. But you haven't heard it until its been mashed up with legendary pop machine Justin Timberlake...
YouTube user SmadaLeinad has done God's work by putting together the Suicide Squad-soundtrack banger with a classic JT dancefloor filler to create the aptly titled "Rock Your Heathens".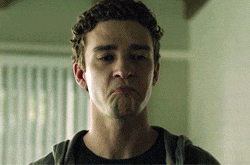 Giphy
(Obviously the title is a pun on the songs that are used but we can't help feeling that "Can't Stop The Heathens" would have rolled off the tongue a bit better. Just a thought).
Anyway, the result works surprisingly well. Who knew that Tyler's vocals would sound so good over a Timberlake beatbox breakdown? We just found our new gym song!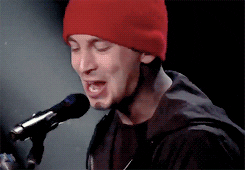 pvrisjauregui.tumblr.com
So, in the words of producer and famous hat-fan Pharrell Williams...ladies and gentlemen, it's my pleasure to introduce to you, he's a friend of mine (yes, yes he is) and he gooooesss by the name *plays short synth riff* Tyler Joseoh (oooohhhhooohhhh).
Check out your new fave mash up below:
___ ___ ___ ___ ___
Listen to this week's #PopBuzzPodcast featuring My Dad Wrote A Porno's Jamie Morton right here on Soundcloud, or download for free from iTunes to get new episodes sent straight to your phone every Wednesday. You can also find us on AudioBoom or TuneIn - if that's what you're into.