Twenty One Pilots Are Now Bigger Than Ever, Coming For Your Faves
3 November 2015, 11:22 | Updated: 8 May 2017, 17:09
Josh and Tyler have just moved up to the big league.
Twenty One Pilots are having an amazing year. They went to number 1 with their latest album Blurryface, SLAYED their performance the MTV EMAs Awards, and they look like they are having the time of their lives. Just look at the smug bast*rds:

Their latest achievement is a really big step up for the band. Twenty One Pilots have sold-out their show at Madison Square Garden in New York...and they've added a second date at the iconic venue!
the clique sold out the 1st MSG show. 2nd on sale now… 08.10 @ MSG [SOLD OUT] 08.11 @ MSG https://t.co/mbJaeC1qOV https://t.co/CKxSpLURTB

— twenty one pilots (@twentyonepilots) November 2, 2015

To put that in perspective, that's 18,200 people per show. Other artists that are scheduled to play there include The Weeknd, Fall Out Boy and Ellie Goulding...for one show only. Hot damn, guys! You're on fire!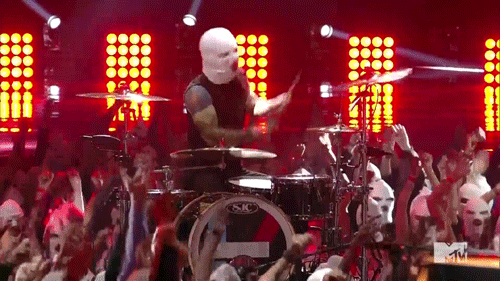 We wonder if the boys will be able to sell-out the second show? We wouldn't be surprised if they did. It looks like world domination is in the palm of their hands. Hope all you Blurryface stans are ready for this to blow up!