Twenty One Pilots' Tour Rider Has Leaked Online And It's A Bit Weird
9 January 2017, 13:06 | Updated: 8 May 2017, 17:09
There's avocados, condiments, cereal and more on Tyler and Josh's list of backstage demands...
Twenty One Pilots' extensive list of on-the-road demands has been leaked online and it's...a bit weird tbh.
The list of items delivered to Tyler's dressing room was first uncovered last summer during the Emotional Roadshow tour but resurfaced on Twitter this week and was quickly shared by various fan accounts.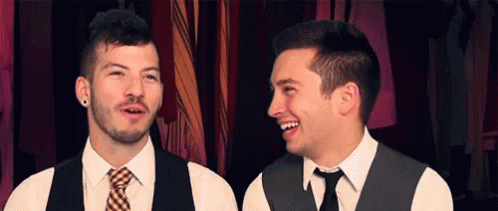 Giphy
So, what exactly does Tyler require in his backstage rider?
Twitter: @wdbwovt
Hmm...that's a lot of condiments for two people really isn't it?
In fact, there are quite a few questions we have about this particular selection of requests...
1) How 'local' is this 'local hot sauce'? Does it have to be from within two streets of the venue or is it fine if its just 'fairly local'?
2) How can you have that many cereals on deck and not include Frosted Flakes, Lucky Charms or Fruit Loops? Come on lads...
3) Vanilla coke? Vanilla? Nope. Shut it down.
4) How ripe does an Avocado need to be before it is too ripe? We need specifics here boys. You're gonna have to describe the exact texture in great detail, two paragraphs at least.
5) Wtf is Isopropyl alcohol and why do you need a full bottle?
Twenty One Pilots continue their Emotional Roadshow tour in the US later this year. Hit them up for some local hot sauce if you're in the area.
___ ___ ___ ___ ___
From Brendon Urie to The Vamps, here are the best bits from the #PopBuzzPodcast in 2016. Listen right here or subscribe for free on iTunes to get new episodes sent straight to your phone every Wednesday.