Tyler Joseph Just Set His Very Own Chart Milestone!
30 June 2016, 14:17 | Updated: 8 May 2017, 17:09
"Ride" and "Stressed Out" just gave Tyler a new chart record for 2016...
Twenty One Pilots are having a very good summer, currently tearing up America on the Emotional Roadshow tour and watching their Suicide Squad single "Heathens" climb up the Billboard charts.
TWENTYONEP.TUMBLR.COM
And now Tyler Joseph has another reason to celebrate as he just passed a major chart milestone for his songwriting.
As reported by Chart Data, "Stressed Out" and "Ride" are the only songs in the last year to be written by one person and make the Billboard Hot 100 top 10.
Ride and Stressed Out (both @twentyonepilots) are the only tracks written by a single person to reach the Hot 100 top 10 in the past year.

— chart data (@chartdata) June 27, 2016
That's right, for an entire year, every other song in the US top 10 chart has been written by more than one person - TØP are the only band to have reached up the top of the charts with a single person credited as the writer.
Though you often may not realise it, the majority of pop songs, even those by solo artists, are actually written by teams of composers and producers or rely on samples that need to back-credited.
Billboard
The current Number 1 (June 30th) is "One Dance" by Drake which lists ten writers in the credits. "Ride" currently sits at Number 10 with "Heathens" trailing just behind at 14.
Perhaps these stats speak more widely about the music industry as a whole rather than the work of any individual artist but it is certainly a testament to the DIY, can-do attitude that has driven the band for so long and earned them such a dedicated and appreciative fanbase.
Congratulations Tyler - keep up the good work!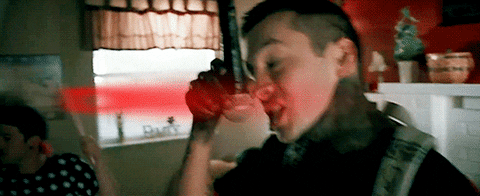 FORCENTURIES.TUMBLR.COM