WATCH: Tyler Joseph Shares Emotional Birthday Video Made By The Clique
1 December 2016, 10:48 | Updated: 8 May 2017, 17:09
Lots of lovely handwritten messages come pouring in from the clique...
December 1st is known to all members of the Skeleton Clique as the day our saviour, Mr Tyler Joseph, was gifted unto this world, 28 short years ago.
Happy bday Tyler! Hope your cake is shaped like a Ukelele.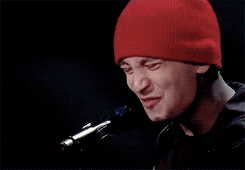 Giphy
And to celebrate, some of Tyler's fans and frens have put together a video full of handwritten messages for him guaranteed to make you cry even harder than the sound of the "Goner" 2012 version.
Check out the clip here:
Lovely stuff clique!
Plus, Tyler was clearly delighted, sharing the clip on social media with a heartfelt message...
if you hurt any of these people i will hurt you.
thank you frens. so much.
|-/https://t.co/rH3QOj0XWW

— tyler jøseph (@tylerrjoseph) November 30, 2016
So there ya go frens - if you ever need protecting, Tyler has your back!
Happy Birthday Tyler!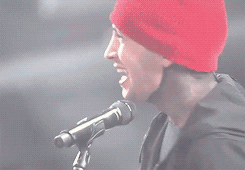 Giphy
___ ___ ___ ___ ___
Catch Pierce The Veil on the #PopBuzzPodcast right now. Subscribe for free on iTunes to get new episodes sent straight to your phone every Wednesday.