Wait...Is Tyler Joseph The New Spiderman?
11 March 2016, 12:11 | Updated: 8 May 2017, 17:09
We certainly think so.
Remember when the trailer for Civil War dropped online and, right at the end, this happened: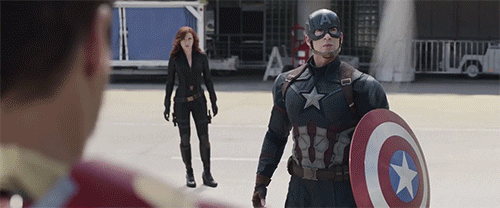 MTV.TUMBLR.COM
We'll just give you a minute to calm down...
Anyway, on the same day, Twenty One Pilots drummer and your secret boyfriend Josh Dun tweeted this:
tyler are you spider man?

— spooky jim christmas (@joshuadun) March 11, 2016
Coincidence? Of course not you naive young fool!
Tyler has been rocking those Spiderman moves for years.
Reddit
Look at him! He's even got the right colour hat!
Because he knows that with great power...
Twenty One Pilots
...comes great responsibility.
Unfortunately, thanks to Twitter, the one thing he doesn't have is a secret identity.
@joshuadun yes pic.twitter.com/rnW2Uo3jvT

— rachel volpicellø (@rachyvolps) March 11, 2016
@joshuadun Isn't it obvious.... pic.twitter.com/1Nww3u3Qrj

— Tøsh Jyler |-/ (@tosh_jyler) March 11, 2016
@joshuadun confirmed pic.twitter.com/t3cVy7APfI

— anathema (@mycurseismygift) March 11, 2016
But that's OK because Josh's alter-ego has also been revealed.
@joshuadun @tylerrjoseph frens fighting crime is more appropriate than ever pic.twitter.com/nRw9SDhqKY

— a ghost (@frenchiesttoast) March 11, 2016
Spoiler alert.
Looking forward to seeing you in web-slinging action soon Tyler!
twentyonescreambeans.tumblr.com