Why Olly From Years And Years' Latest Interview Is So Important
27 January 2016, 17:27 | Updated: 28 November 2018, 13:31
Open and honest.
Angel-voiced Years and Years frontman and all-round nice guy Olly Alexander sat down with Owen Jones yesterday for the Guardian to chat about mental health, the stigma surrounding depression and the importance of fighting against cuts in mental health care.
During the in-depth interview, Olly also touches on the struggles of growing up in the gay community and feeling isolated at school, an issue possibly all too familiar for many of his young fanbase.
Being 'a man' is really important ... Most of my close friends were girls and I didn't feel like I identified in a way that you were supposed to as a guy...I think anything that happens to you between the ages of zero to 18, and probably further on, has a lasting impact on you.

Olly Alexander
It continues a positive trend we've seen grow in recent months as musicians become more open when discussing mental health, a topic still taboo in large areas of society.
Gerard Way recently had a brief stint away from twitter only to realise that he relied on social networking for company more than he had thought. He was, of course, rushed with support from fans as well as stories from those in a similar position.
Mental health, particularly among young males, is a topic of discussion that sufferers often find difficult to express, almost embarrassed, fearing mockery by their peers, isolated from the outside world. Music has always been an outlet for teenage angst that would otherwise have remained pent up and stifled but seeing modern popstars actually discuss mental health in such an open way, as Olly has, will allow sufferers to know that not only are they far from alone but that help is out there; you can come out the other side of depression as a much happier, well-rounded individual with the right treatment and support.
Well done Olly, you've done a great thing.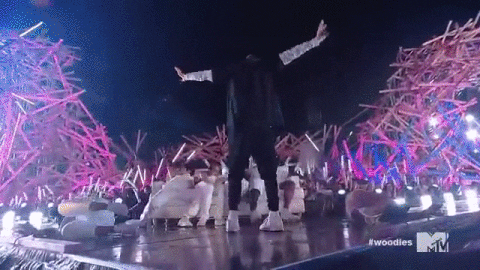 MTV.tumblr.com