Zayn's "Pillow Talk" - Will It Be A Classic "Comeback Banger"?
27 January 2016, 11:17 | Updated: 31 December 2019, 11:00
Will he do a Timberlake?
There is a particular pop phenomenon synonymous with solo artists looking to reinvent. They may have, for example, just left one of the world's most popular boybands or been arrested one too many times or simply got bored of whatever they were previously peddling and now need a statement jam to announce their (pun intended) new direction.
It is known as the "comeback banger" and this Friday will see a huge one drop courtesy of former provider of reasons why you are so beautiful yet so unaware of it, Zayn Malik, his single "Pillow Talk" no doubt launching him into solo stardom.
So what will it sound like? There are rumours of a Weeknd-esque sex jam with a Channel Orange influence (not a bad thing), but the real question is can it match the power of these other classic comeback bops of yesteryear. Let's "investigate".
Justin Timberlake - Like I Love You
The ultimate comeback banger and, given that it was the launchpad for Timberlake's escape from N Sync, it should also act as the blueprint for Zayn. The sultry whispered intro and sparse production scream "I am a man now, take me bloody seriously!". Also features the most iconic use of the word "drums" in pop. Although Zayn should perhaps avoid JT's choice of debuting the track while the remaining N Syncers stood off to the side of the stage at the MTV awards. That would just rub salt in the wound.
Beyonce - Crazy In Love
So technically B's first major solo move was with "Work It Out", taken from the soundtrack of seminal time-travelling comedy extravaganza Austin Powers in Goldmember. But "Crazy In Love" was the real kick off to the age of Queen B. Those horns! The "uh-oh"s! The rap break feat. her future husband! Much like the work of Michael Jackson before her, this will be played at every wedding reception until the end of time.
Justin Bieber - Where Are U Now?
It was only a couple of years ago that this man was something of a joke in the public eye, known more for his offstage antics than for the unarguable joys of "Beauty And The Beat". Cut to 2016 and he refuses to vacate any of the several positions he holds at the top of the chart. Purpose is pretty uniformly fun but "Where Are U Now?" was the first track to make the non-Beliebers sit up, take notice and dance like a loon.
Miley Cyrus - We Can't Stop
The death of Hannah Montana was cemented with this mid-tempo party anthem. Controversy may have clung to Miley around the release of accompanying album Bangerz but the catchy hook, singalong pre-chorus and general ravey vibes are undeniable.
The Jonas Brothers
Nick brought the beats with huge single "Jealous" while Joe has rebranded himself with "Cake By The Ocean", his DNCE (dance slightly shortened for some reason) hit currently eating up radio. Come on Kevin, step up your game!
We await Zayn's "Pillow Talk" with much excitement and hope that it can stand up to these classics and launch the world into the era of Zayn 2.0. Check back on Friday for full coverage.
#ZaynWatch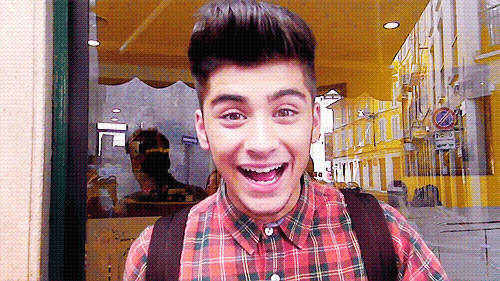 HTTP://THE-YOUTH-PURSUIT.TUMBLR.COM