Zayn Has Done Something One Direction Never Did
9 February 2016, 10:31 | Updated: 8 May 2017, 17:09
YAS, it's officially Z016.
You might have heard that former boyband-er turned normal 22-year-old turned solo superstar, Zayn Malik, released his debut single "Pillowtalk" at the end of last month.
Here it is if you've not heard it.
What a song.
We love a pensive sex banger and it seems the rest of the world does, too, as Zayn has gone to Number One on the UK's Official Singles Chart. Likewise, Zayn has also topped Billboard's Hot 100.
Now, we're not ones for drama, but we love a bit of healthy competition and it seems that Zayn has achieved something that his (former) 1D mates never did; Zayn debuted right at the top.
Tbh, we were a bit shocked to learn that One Direction NEVER topped the charts in the U.S., what with them being an above average (amazing) band.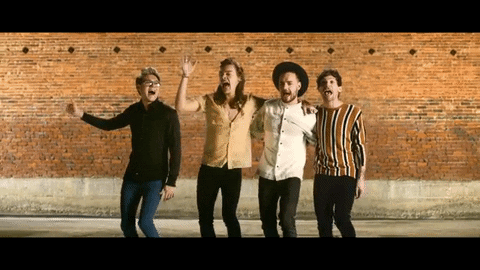 One Direction VEVO/Syco
However, we're kinda not surprised. We feel that the impact of Zayn's single was far bigger than anything 1D post "What Makes You Beautiful" given how different it is sonically. Also, you can't put out a video like that and not expect people to...react.
We're totally excited for Zayn's debut solo album Mind Of Mine, which is due out in March. And we're actually *shaking and crying* because the Bradford-born singer recently shared this pic of him in the studio hinting that he's working with a certain iconic R&B producer.

Zayn x Timberland is the R&B dream that we need. Come thruuuuu. #Z016.