Zayn fans persuade Spotify to remove Islamophobic song about him and 9/11
20 July 2020, 12:40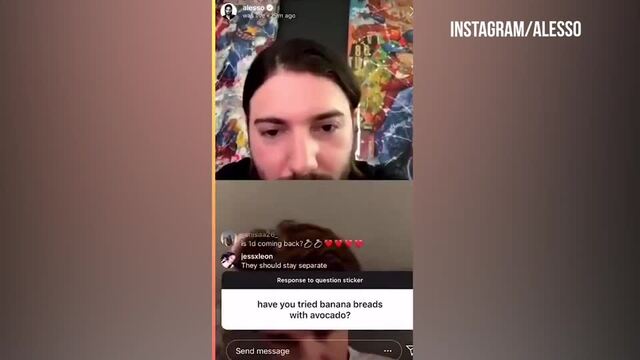 Liam Payne reveals that ZAYN currently isn't part of the One Direction reunion
'Zayn Did 9/11' by Uma Kompton is no longer available to stream on Spotify.
Spotify have removed 'Zayn Did 9/11' by Uma Kompton from the streaming service after requests from fans to take it down.
In 2017, singer Uma Kompton released a song titled 'Zayn Did 9/11' as part of an EP titled Hey Rat. The song includes many offensive, racist and Islamophobic lyrics about the terror attacks that happened on 11th September 2001 in New York City. She also directly blames Zayn for 9/11. Uma repeatedly sings: "Zayn did 9/11. Don't bomb those buildings. Bomb this pussy."
READ MORE: Liam Payne says Zayn was "the best singer in One Direction"
Noticing that the song was still on Spotify, Zayn fans began campaigning for the platform to delete it and now they have.
Yesterday (Jul 19), Zayn fans got the hashtag '#RemoveItForZayn' trending on Twitter with many people calling out Uma and asking streaming services to no longer make it possible for anyone to listen to her song. They also rallied together to ask as many of their followers as possible to email Spotify, Apple Music and YouTube to request that they all remove the song.
One fan tweeted: "This is so f*cking racist and disgusting. Zayn is really one of the kindest people. How dare you call him a terrorist?" Other people added: "Terrorism has no religion and Zayn doesn't deserve this at all. Report the song and send the e-mail." and "MUSLIMS ARE NOT TERRORISTS. ISLAMAPHOBIA IS GROSS. REMOVE THE DAMN SONG" [sic].
His faith affiliation, skin color, or race does not equal terrorism. If you let a minority of any racial/religious group dictate your view of the majority of said group, then you need to re-evaluate your worldview. #removeitforzayn pic.twitter.com/JRllOgWwm9

— 𝙹🌼 (@Jillevatormusic) July 20, 2020
The amount of racism and hate people showed to Zayn.. It's unbelievably disrespecting.. No one really cares huh?
Zayn is the most kind and good person in the world..he's gone through islamophobics, racists. It's awful and disgusting..
Don't just tweet, Report #removeitforzayn

— Vane²⁸ ◟̽◞̽ 🐰(on follow limit) 🥺 (@fearlessslarry) July 19, 2020
Following the tweets, Spotify have removed the song. However, it is still live on Apple Music and YouTube.