Zayn Just Revealed A Serious Health Issue And We Applaud Him For It
1 November 2016, 15:21 | Updated: 8 May 2017, 17:09
"When I look back, I see how ill I was."
Zayn Malik is no stranger to opening up about his anxiety struggles but he's just revealed a pretty serious health issue in his newly-released autobiography and we have to applaud him for it.
Before leaving One Direction, Zayn revealed that he suffered from an eating disorder. Speaking about it for the first time in his new book, Zayn, he admits that he would go two or three days without food, not thinking anything of it.

"Something I've never talked about in public before, but which I have come to terms with since leaving the band, is that I was suffering from an eating disorder."
He continued: "It wasn't as though I had any concerns about my weight or anything like that. I'd just go for days - sometimes two or three days straight - without eating anything at all. It got quite serious, although at the time I didn't recognise it for what it was."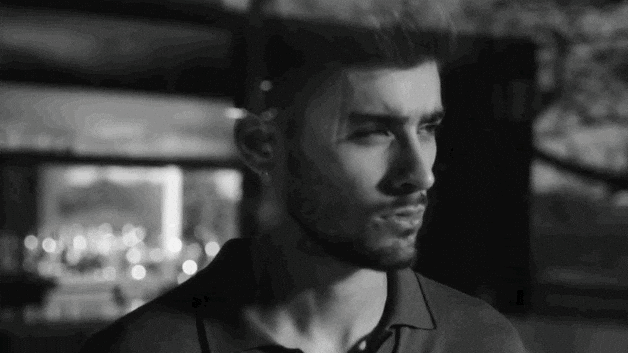 via giphy.com
"The workload and the pace of life on the road put together with the pressures and strains of everything going on within the band had badly affected my eating habits. I realised that I wasn't eating as much just down to the amount of work that we were doing... our schedule was kind of crazy so we were all over the place. It was just more down to losing track of, you know, actually eating and being super busy and getting caught up with other things that 17 or 18-year-olds do, which normally entails them going out, drinking or partying, so it was a mixture of everything."
via giphy.com
It's common knowledge that Zayn also suffers from severe anxiety, something that he has openly discussed on his social media platforms.
We seriously applaud Zayn for continuing to speak out about mental health issues and experiences that many other guys - and girls - might not feel comfortable talking about and hope it encourages more of a serious conversation around male body issues in particular.
Keep doing you, Zayn!
via giphy.com
If you have any concerns over eating habits that you or a friend are experiencing, contact:
___ ___ ___ ___ ___
Listen to this week's #PopBuzzPodcast featuring My Dad Wrote A Porno's Jamie Morton right here on Soundcloud, or download for free from iTunes to get new episodes sent straight to your phone every Wednesday. You can also find us on AudioBoom or TuneIn - if that's what you're into.