Zayn Singing In Urdu On His New Album Is 1 Minute And 44 Seconds Of Perfection
29 March 2016, 12:27 | Updated: 8 May 2017, 17:09
sLaY mE zAdDy
If you're anything like us, you've probably been listening to Mind of Mine all weekend. If so, well done, you are a good human being and deserve all the love and happiness the world can give you.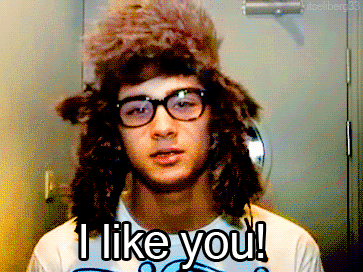 giphy.com
Perhaps predictably, given a lot of Zayn fans are still/former 1D fans, the reaction to the album has been enthusiastic, to say the least. One song in particular sent the Zayn fandom into overdrive.
"INTERMISSION: floWers" is an interlude on the first half of the record and it features Zayn singing in Urdu, a language native to Pakistan where Zayn has family heritage. It's a really beautiful moment and fans obviously lost their shit when they heard it.
can wait to hear white tweens sing in Urdu at Zayn concerts

— Sarah (@SarahSahim) March 29, 2016
You lot Can hate on zayn as much as you want, releasing an Urdu track on his album takes guts, especially in today's society

— Kav The Beg (@THEPAGH) March 28, 2016
zayn: *sings in urdu*
me : *not understanding a single word* pic.twitter.com/5rQ9RWkRUr

— petra¨̮ (@niazartkid) March 25, 2016
Brown girls when they hear Zayn's song in Urdu pic.twitter.com/RNhuJzC385

— Common Desi Dude (@CommonDesiDude) March 25, 2016
Fans didn't waste anytime creating memes about their reaction to the record. We've watch this Shrek/Drunk All Summer Vine about 100 times already.

The Ziam theorists are already at it...
What fresh hell is this?
Same.
me when I listened to Lucozade for the first time and it ended abruptly pic.twitter.com/pkfNGNVtls

— Janet // lUcOzAdE™ (@wxnderlustmalik) March 29, 2016
Tru.
Relatable.
Who did this?
You can listen to "INTERMISSION: floWers" below and let us know what you think about the album in the comments.