Does Zayn Malik's Billboard Cover Look Familiar To You?
7 January 2016, 15:11 | Updated: 8 May 2017, 17:09
Z016.
Former One Direction star, spiller of orange juice and future solo pop superstar Zayn Malik is obvs prepping for WORLD DOMINANCE in 2016. And, we're ngl, we're so ready for that sweet sweet music.
Now our future husband has covered Billboard magazine and given a rather lengthy in-depth interview, and we are feeling it, gurrl. F-E-E-L-I-N-G I-T.
Billboard
There's even more pics where, we have to say, Zayn looks perty AF.
Billboard
hi hun.
Billboard
Ok, how is this even legal?!
Billboard
Yet, we can't help but feel that Zayn's pose, and especially his coat, look kinda familiar in that cover photo. Shall we take another look?
Billboard
Where exactly have we seen this before?
Wait...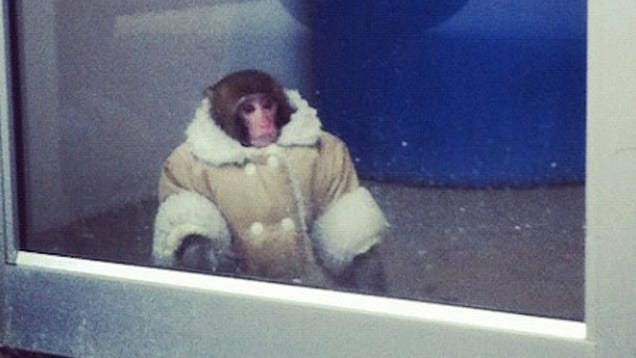 Gawker
THIS IS UNCANNY!!
Reddit
This is out of control.
The Ikea Monkey, slaying the fashion game 4ever.