10 Sassy Songs To Shout At Your Ex
8 October 2015, 17:57 | Updated: 8 May 2017, 17:09
Sass is the biggest healer.
They say there are 7 stages to a break up:
1) Desperate for answers
2) Denial
3) Bargaining
4) Relapse
5) Anger
6) Initial Acceptance
7) Redirected hope
That's great and all but everyone knows anger is the best one. You simply don't give a f*ck. You're gonna let it all out and you don't care who's listening. You're a wild animal on the edge of a nervous breakdown, enjoy it honey!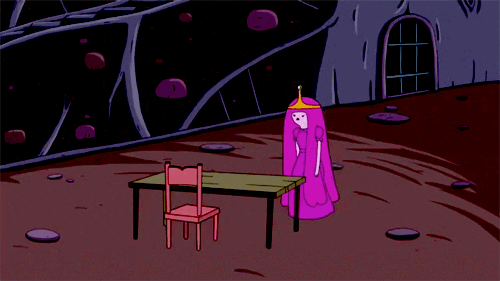 This stage of the break up also provides the musical gold. There are so many bitter, angry, sassy, powerful songs out there to sound track you're violent fits of rage, you're spoilt for choice. Thank god there are so many bitter songwriters in the world.
We made a short list of sassy bangers to help you over your ex. You can thank us later.

1) Fifth Harmony - "Reflection"
"You'd be rich if looking good was your profession. Think I'm in love, 'cause you so sexy. Boy, I ain't talking' about you, I'm talking to my own reflection"

2) Mariah Carey - "Obsessed"
"Why you so obsessed with me? Boy I want to know, lyin' that you're sexing me. When everybody knows, it's clear that you're upset with me"

3) JoJo - "Too Little, Too Late"
"You say you dream of my face but you don't like me, you just like the chase. To be real, it doesn't matter anyway, you know it's just too little too late"

4) Fall Out Boy "Sugar, We're Goin' Down"
"I'm just a notch in your bedpost. But you're just a line in a song"

5) Lily Allen - "Smile"
"At first when I see you cry, Yeah, it makes me smile. Yeah, it makes me smile. At worst I feel bad for a while,but then I just smile, I go ahead and smile"

6) Kelis - "Caught Out There"
"So sick of your games, I'll set your truck to flames. And watch it blow up, blow up, (ha-ha-ha) tell me, how you gonna see it now?"

7) Toni Braxton - "He Wasn't Man Enough For Me"
What are you thinking? Do you know about us back then? Do you know i dumped your husband, girlfriend? I'm not thinking 'bout him but you married him. Do you know I made him leave? Do you know he begged to stay with me? He wasn't man enough for me.

8) Justin Timberlake - "Cry Me A River"
"You don't have to say what you did, I already know, I found out from him. Now there's just no chance, for you and me, there'll never be. And don't it make you sad about it"

9) CeeLo Green - "Fuck You"
"I see you driving 'round town with the girl I love and I'm like, "F*CK YOU!""

10) Amy Winehouse - "I Heard That Love Is Blind"
"I couldn't resist him. His eyes were like yours. His hair was exactly the shade of brown. He's just not as tall, but I couldn't tell. It was dark and I was lying down"
Feeling better yet?