Arctic Monkeys: A Decade Of The Band That "Broke" The Internet
21 January 2016, 17:15 | Updated: 8 May 2017, 17:09
10 years on.
This weekend marks the tenth anniversary of Arctic Monkeys' incredibly successful debut album Whatever People Say I Am, That's What I Am Not, selling more copies on its first day than the rest of the top 20 combined, producing two number 1 singles and becoming the fastest selling debut album ever in the UK.
But what was most impressive about the Sheffield foursome and their sudden rise to stardom was the method to the madness. In many ways, Arctic Monkeys were the first breakthrough internet celebrities.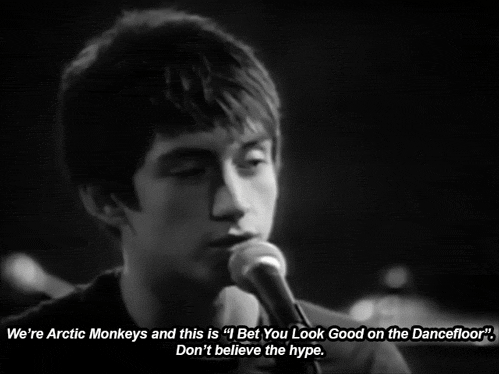 A-VERY-ORIGINAL-NAME.TUMBLR.COM
Months before signing their recording contract with Domino, a 17 track demo collection entitled Beneath The Boardwalk was being shared across make-shift fan sites. Among the tracks were future hits "I Bet You Look Good On The Dancefloor", "Mardy Bum" and "Scummy Man", later retitled "When The Sun Goes Down". A Myspace page, set up by local fans, attracted huge numbers of downloads and soon bootleg recordings of tiny pub gigs in the north of England were being heard in London, the USA and beyond.
Subsequently, they had their pick of offers to record their debut album, a self-funded EP having quickly sold out its run and done very nice business on the recently launched itunes store. They could easily have just bundled together their rough recordings, taken the money and run.
Domino
But Alex Turner and co. knew the value their young, hungry fanbase were putting in their band, desperate for someone to pick up Oasis' mantle of the next great British rock 'n' roll band. And so they returned to the studio, polishing their future classics into worthy chart toppers without losing any of the excitement of the original songwriting.
And what songwriting. The opening drum-heavy riffing of "The View From The Afternoon" announces their arrival to the music industry, blowing away any last remaining cobwebs leftover from the latter days of britpop. "Dancing Shoes", "Fake Tales Of San Francisco" and "I Bet You Look Good...." combine Franz Ferdinand's danceable guitar licks with hometown legends Pulp's gift for social observation.
In fact, Arctic Monkeys were a band born for the social media age. Their tales of battling bouncers and underage drinking leading to drunken taxi rides speaking directly to an internet-savvy suburban teenage audience still in the midst of their rebellious, cider-soaked school years. This kind of storytelling was relatable to anyone who has ever stumbled out of a nightclub in a cloud of sexual jealousy and the ease with which the younger generation, for whom this was still a regular occurrence, could find and share these modern torch songs made them, by default, the soundtrack to the weekend of every kid with access to a fake ID.
Once the dust had settled from the sell-out tours and endless awards, Arctic Monkeys would explore a deeper, less personal kind of story-telling on the still-poppy follow-up record Favourite Worst Nightmare before escaping into a Josh Homme-aided stoner rock spiral with satisfying, if less zeitgeist grabbing, results.
But for a brief moment, in 2006, they made every latch-key child with a Myspace account feel like they had made an album with them specifically in mind. And that kind of personal connection with a wide audience only comes along once in a generation.
Happy Birthday boys, here's to the next ten years!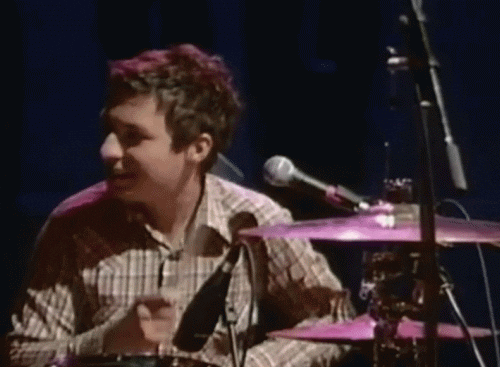 THATISWHEREYOUREWRONG.TUMBLR.COM