The Best Song Lyrics Of 2018 (So Far)
12 October 2018, 12:17
All the best lines from all the best music that will make the BEST Instagram captions from 2018.
2018 has already proved itself to be a year to remember for music - and it doesn't seem to be slowly down. As another HUGE year in music slowly draws to a close, we've been blessed with some memorable lyrics that will make for the perfect Instagram caption, no matter what mood you are in.
But which lyrics are the best? Well, here's a complete list of all the biggest, best, wildest, funniest and damn right ICONIC lyrics from all your favourite songs for you to obsess over.
Here's all the best lyrics of 2018 so far:
1) "I've got my tongue between your teeth" - Troye Sivan, 'My, My, My'
2) "I'll stop wearing black when they make a darker color" - Fall Out Boy, 'Wilson (Expensive Mistakes)'
3) "She say, "Do you love me?" I tell her, "Only partly", I only love my bed and my momma, I'm sorry" - Drake, 'God's Plan'
4) "Cardi B, straight stuntin', can't tell me nothin', Bossed up and I changed the game" - Bruno Mars ft. Cardi B, 'Finesse (Remix)'
5) "I'm not a psychic but I see myself all over you" - Camila Cabello, 'Into It'
6) "Fuck you and all your expectations, I don't even want your congratulations" - Kendrick Lamar and SZA, 'All The Stars'
7) "It's like I'm powerful with a little bit of tender, an emotional, sexual bender" - Janelle Monae, 'Make Me Feel'
8) "When it feels so good, but it's bad for you, can't say I don't want it 'cause I know I do" - Normani ft. Khalid, 'Love Lies'
9) "Swimming pool of passion, mutual attraction, we both know there is something going on, there is something going on." - MNEK, 'Tongue'
10) "If they're tryna party with the queen, they gon' have to sign a non-disclosure" - DJ Khaled ft. Future, Jay-Z and Beyoncé, 'Top Off'
11) "My body, my ice, my cash, all real, I'm a triple threat, f*ck it up and then leave, come back, f*ck it up and leave again" - DJ Khaled ft. Future, Jay-Z and Beyoncé, 'Top Off'
12) "I pray for the wicked on the weekend, mama, can I get another amen?" - Panic! At The Disco, 'Say Amen (Saturday Night)'
13) "So, why don't you giddy up, giddy up and ride straight out of this town... you and your high horse" - Kacey Musgraves, 'High Horse'
14) "All it'd take is one flight, we'd be in the same time zone" - Shawn Mendes, 'Lost In Japan'
15) "When we're all alone, girl, you wanna own it, when we're with your fam, you don't wanna show it" - Hayley Kiyoko ft. Kehlani, 'What I Need'
16) "I said I didn't feel nothing, baby, but I lied, I almost cut a piece of myself for your life, guess I was just another pit stop, 'til you made up your mind" - The Weeknd, 'Call Out My Name'
17) "This love asylum, like an island, just me and you" - Hayley Kiyoko, 'Feelings'
18) "All of the girls are dance floor queens until I put my Blahniks on it" - Azealia Banks, 'Anna Wintour'
19) "I need Chrissy Teigen, know a bad bitch when I see one. Tell Rih-Rih I need a threesome" - Cardi B, 'She Bad'
20) "P*ssy so good, I say my own name during sex" - Cardi B ft. SZA, 'I Do'
21) "Leave his texts on read, leave his balls on blue, put it on airplane mode so none of those calls come through" - Cardi B, 'I Do'
22) "They say "all good boys go to heaven", but bad boys bring Heaven to you" - Julia Michaels, 'Heaven'
23) "Everybody get your mothafuckin' roll on, I know shorty and she doesn't want no slow song" - Drake, 'Nice For What'
24) "Drake worth a hundred milli, always buying me shit but I don't know if the pussy wet or if he crying and shit." - Nicki Minaj, 'Barbie Dreams'
25) "Bitch it's King Kong, yes it's King Kong, bitch it's King Kong, this is King Kong." - Nicki Minaj, 'Chun Li'
26) "'Excuse me, um, I love you,' I know that's not the way to start a conversation, trouble" - Ariana Grande, 'R.E.M.'
27) "When all is said and done, you'll believe God is a woman." - Ariana Grande, 'God is a woman'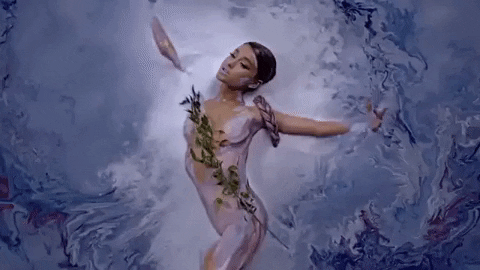 28) "Some days, things just take way too much of my energy, I look up and the whole room's spinning" - Ariana Grande, 'breathin'
29) "Universe must have my back, fell from the sky into my lap." - Ariana Grande, 'pete davidson'
30) "I am not America's nightmare, I am the American dream" - Janelle Monae, 'Crazy Classic Life'
31) "And I don't gotta introduce myself, I'm too sexy, I seduce myself." - Rita Ora, 'Girls'
32) "Had to have high, high hopes for a living, shooting for the stars when I couldn't make a killing." - Panic! At The Disco, High Hopes
33) "Roll me like a blunt 'cause I wanna go home." - Panic! At The Disco, 'Roaring 20s'
34) "I'm a moon-walker, I'm like MJ up in the clouds." - Panic! At The Disco, 'Dancing's Not A Crime'
35) "'Cause I'm a hooker sellin' songs and my pimp's a record label" - Panic! At The Disco, 'Hey Look Ma, I Made It'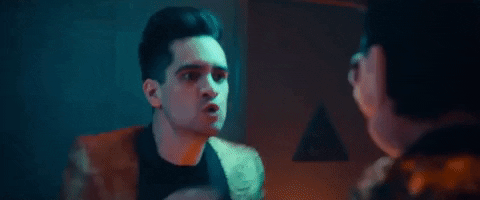 36) "If I pull up with a Kerry Washington, that's gonna be an enormous scandal." - Kanye West, 'All Mine'
37) "Young ambition, say we'll go slow but we never do. Premonition, see me spendin' every night with you." - Troye Sivan ft. Ariana Grande, 'Dance To This'
38) "Take a trip into my garden, I've got so much to show ya. The fountains and the waters are begging just to know ya." - Troye Sivan, 'Bloom'
39) "Once upon a time we had it all, somewhere down the line we went and lost it." - Cheat Codes ft. Little Mix, 'Only You'
40) "Fuck that Netflix and chill, what's your net-net-net worth?" - Drake, 'In My Feelings'
41) "We can do anything if we put our minds to it, take your whole life then you put a line through it." - Benny Blanco ft. Halsey & Khalid, 'Eastside'
42) "I only called her one time, maybe it was two times, don't think it was three times, can't be more than four times." - The 1975, 'TOOTIMETOOTIMETOOTIME'
43) "Call my girls and put 'em all on a spaceship." - The Carters, 'APESHIT'
44) "Getting lost in the dark is my favourite part, let's count the ways we could make this last forever." - Janelle Monae, 'Pynk'
45) "Janet Jackson... iconic" - Janet Jackson, 'Made For Now'
46) "I've got a pet cheetah down in my basement, I've raised him, and bathed him and named him Jason... Statham" - Twenty One Pilots, 'Pet Cheetah'
47) "Uh, what's good Korea? You know I been a boss for my whole career." - BTS, 'Idol'
48) "Why do you look so good in those jeans? Why'd you come around me with an ass like that?" - Lady Gaga, 'Why Did You Do That?"
49) "And every time we touch, boy, you make me feel weak, I can tell you're shy and I think you're so sweet." - Little Mix ft. Nicki Minaj, 'Woman Like Me'
50) "They mistook my kindness for weakness, I fucked up, I know that, but Jesus" - Lana Del Rey, 'Mariner's Apartment Complex'
51) "If the text ain't freaky, I don't wanna read it." - DJ Snake ft. Ozuna, Cardi B, Selena Gomez, 'Taki Taki'
52) "I don't discriminate, come and get a taste from the playboys to the gay boys, go and slay, boys, you my fave boys." - Lizzo, 'Boys'
53) "She Italiana, she a sorta kinda, she Björk cute, so she really fine." - Amine, 'Reel It In'
54) "If you go on record saying that you know me then why am I so lonely? 'Cos nobody fuckin' phones me." - Lily Allen, 'Come On Then'
55) "My great-great-grandchildren already rich. That's a lot of brown chi'r'en on your Forbes list." - The Carters, 'Boss'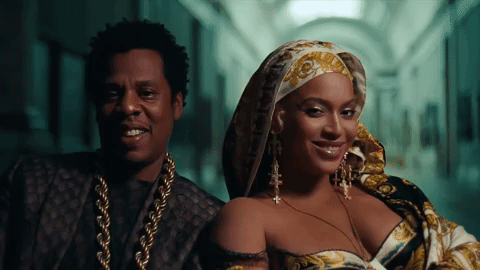 We will keep updating this post with all the best lyrics throughout the year so keep your eyes peeled.