Here's The Best Tracks Of 2016 (So Far...)
9 June 2016, 15:34 | Updated: 8 May 2017, 17:09
We've done the albums, now here's the best songs we've heard so far.
The first half of 2016 has thrown us some BIG tunes of all different varieties, from emo thrashers to bouncy pop bops. So, as you start compiling your summer playlists, we thought we'd round up some of our favourites so far.
Headphones at the ready - here's the best of the beginning of 2016.
Dancefloor Bangers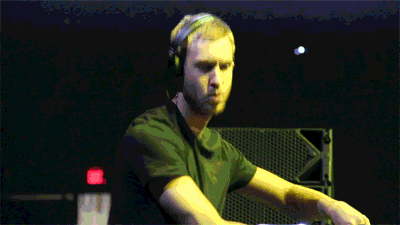 Calvin Harris/Giphy
Calvin Harris feat Rihanna - "What You Came For"
Zak Abel - "Everybody Needs Love"
MØ - "Final Song"
Icona Pop - "Someone Who Can Dance"
The Knocks - "Classic"
Annebel Jones - "Happy"
Arianna Grande - "Be Alright"
Black Coffee - "Come With Me"
Emo Thrashers
Blink 182 - "Bored To Death"
Pierce The Veil - "Circles"
Issues - "Coma"
Panic! At The Disco - "Don't Threaten Me With A Good Time"
Partybaby - "I Don't Wanna Wait"
Tonight Alive - "To Be Free"
With Confidence - "We'll Be Okay"
Blink 182 - "Rabbit Hole"
Pop Bops
Fifth Harmony/Giphy
Fifth Harmony - "Work From Home"
Ariana Grande - "Into You"
Zayn - "Like I Would"
Beyonce - "Hold Up"
All Saints - "One Strike"
The 1975 - "The Sound"
Rihanna - "Work"
Sia - "Alive"
Chilled Vibes

The 1975/Interscope
The 1975 - "Change Of Heart"
Rihanna - "Kiss It Better"
David Bowie - "Lazarus"
The 1975 - "Somebody Else"
Beyonce - "Sandcastles"
The Ready Set - "Disappearing Act"
ANOHNI - "Drone Bomb Me"
Nao - "Girlfriend"
Beats And Rhymes
Kanye West - "Famous"
Drake - "One Dance"
Beck - "WOW"
Chance The Rapper - "All Night"
CHIP - "Can't Run Out Of Bars"
Kanye West - "Ultralight Beam"
Beyonce - "Don't Hurt Yourself"
Kendrick Lamar - "Untitled 02 | 06.23.2014"
Miss your fave out? Tell us below!