11 Of Your Faves Who NAILED Their Halloween Costume
21 October 2016, 15:26 | Updated: 8 May 2017, 17:09
Wanna see Fall Out Boy as the gang from Mario Kart? Of course you do...
With only a few days left to go, you may still be struggling with your choice of Halloween costume. So, allow a few of your fave actors and musicians to inspire you to greatness this October 31st with a roundup of their previous outfits...
1) Brendon and Sarah Urie
Pinterest
Major "Holding Onto You" vibes on this one. Bet that make up is an absolute bitch to get rid of though...
2) Hayley and Chad Williams
Tumblr
Ok, seriously, where do we file the adoption papers so we can join in on this Halloween fun? This is the kind of joint costume we can get fully on board with.
3) Tyler Joseph
Tumblr
Weirdly, we always thought of Tyler as more of a green M&M. Don't know why but we just do. So this makes us uncomfortable tbh.
4) The 1975's Adam and George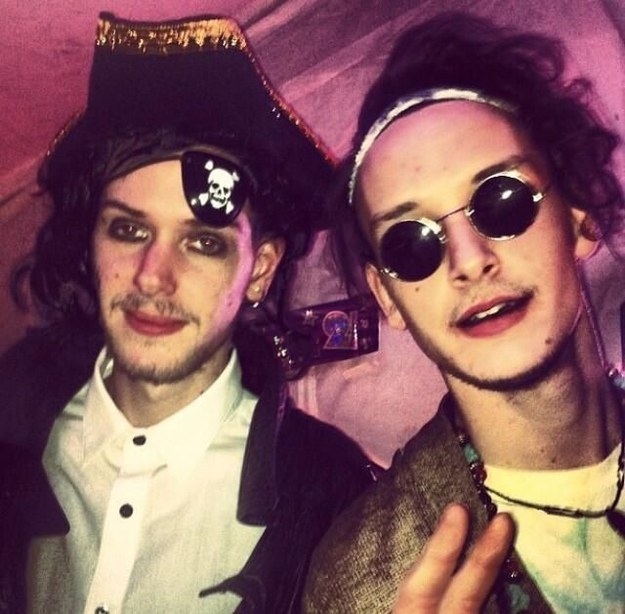 Tumblr
We will bet any money that Matty was also at this party in some kind of weird hybrid of these two outfits. A hippy Captain Jack Sparrow. With a glass of red in hand at all times.
5) Green Day
Twitter
As great as Tré looks, we're guessing he didn't get the memo about the expected gothic aesthetic. Or, ya know, he just didn't care. Keep doing you Tré.
6) Evan Peters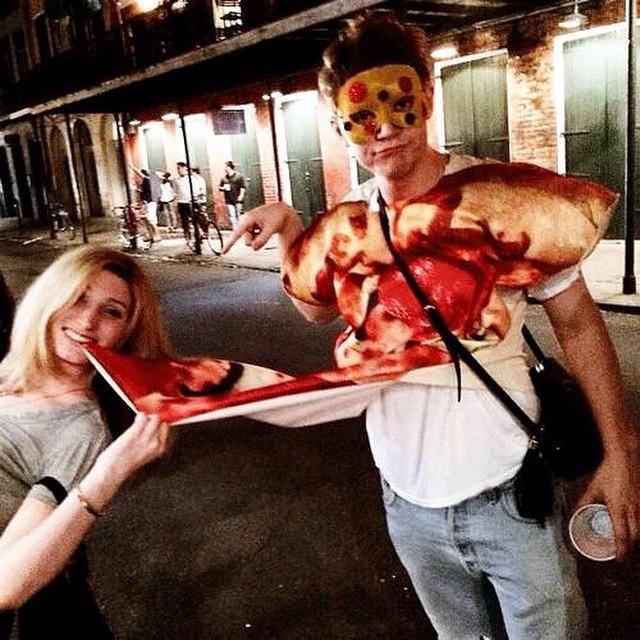 Tumblr
Just when you thought you couldn't find Evan any more delicious...
7) Olly Alexander
We have long said that Olly Alexander should be an honorary spice girl. This proves it.
8) Fall Out Boy
Tumblr
Mario Kart realness. Can we dress up as a blue shell and join in?
9) All Time Low
Twitter
Make-up on point but if you ain't got the cosplay sorted too then you can KEEP IT tbh boys. The Dark Knight wouldn't stand for any half-ass job!
10) Ashton Irwin
Tumblr
Would not like out of place on board the Haunted Mansion ride at Disney World. Sign us up for a fastpass ASAP!
11) Bastille
Petition for Bastille to make a spooky version of "Rhythm Of The Night" entitled "Rhythm Of The Fright". You still have time Dan! Come through for Halloween!
Got your own fave celebrity costume? Share it below!
___ ___ ___ ___ ___
Listen to this week's #PopBuzzPodcast featuring the boys from The Vamps right here on Soundcloud, or download from iTunes, AudioBoom or TuneIn to catch up with all the previous episodes!