Cheesy Is Cool: Why Over The Top Pop Is Back
2 February 2016, 17:28 | Updated: 8 May 2017, 17:09
Jazz hands at the ready...
Let's take a look at the current state of pop.
As I write, the Number 1 song on both sides of the Atlantic is by Justin Bieber, the former purveyor of bowl-cut based baby bops that have now, with a slight tweak to the beat, been embraced by all ages. Its parent album, Purpose, is lyrically earnest, with its cries of "What about the children?" channelling Michael Jackson at his most earth healing.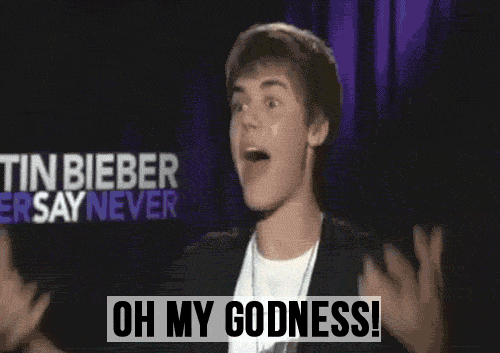 WELLL-HELLO-GORGEOUS.TUMBLR.COM
The Number 1 album in the US is currently Panic! At The Disco's Death Of A Bachelor, a grandiose and entertainingly ridiculous affair, making use of a full orchestra, Sinatra-style swing and self-aware lyrical cliches about "champagne, cocaine, gasoline". Hell, there's even a sample of "Rock Lobster"!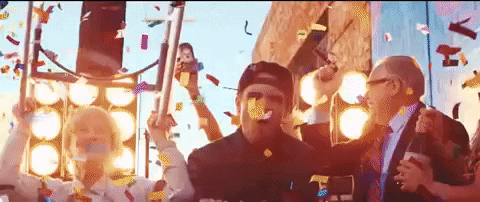 YouTube
Plus, over in the world of TV, the biggest event of the year so far has been FOX's Grease: Live broadcast, a wonderfully odd mash-up of musical theatre, Queen Jeppo, 90s hip hop and even a Jonas Brother, all leather-clad, manically grinning and unashamedly mugging to camera, dancing at full tempo even when faced with dire weather conditions.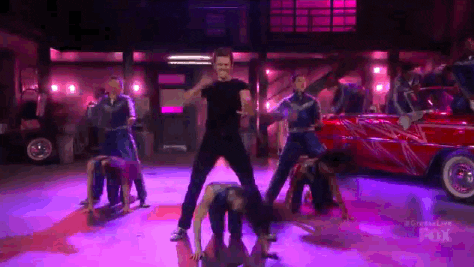 FOX
That happened, on television, in 2016. Wow.
In short, cheesy is back!
Yes, after years of shoe gazing hipsters ruling the airwaves with their latest vinyl-only cut of "Music To Trim Beards By Vol IV", the fun-loving, colourful, un-self conscious pop stars have taken over the asylum, throwing aside all apparent notions of what is "cool" and merely making the music they enjoy. Really, we should have all seen this coming - the music industry always works in cycles, the new scene reacting aversely to the previous one. Oasis' Britpop gave way to the Spice Girls, Nu Metal was flattened under the weight of the Timbaland era and, now, twee indie has moved away from its throne atop the charts and succumbed to the onslaught of the drama club kids who are all grown up and ready to play.
Indeed, theatre plays a big part in this - beyond the aforementioned cheese mongers, all manner of pop stars are embracing a sense of stagey; look at Nick Jonas' balancing Broadway and bangers or Fall Out Boy imitating N'Sync with Demi Lovato. Even the outfits have altered, the bog standard rockstar uniform of skinny jeans and a t-shirt replaced with Brendon's endless costume supply of snazzy statement jackets or, in the case of Harry Styles, your Grandma's curtains.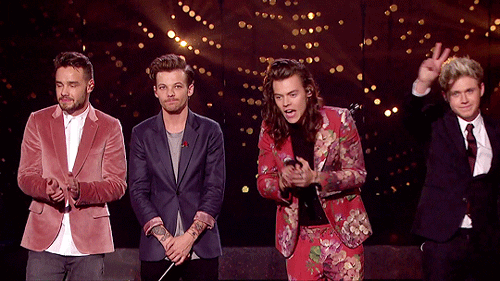 MTVSTYLE.TUMBLR.COM
Perhaps this is yet another sign that times have changed when it comes to pigeonholing artists. Music taste is no longer restricted by genre, Spotify and radio playlists blending all manner of tunes together for your enjoyment, the kids today (god I sound old) no longer caring where a tune comes from as long as it sounds good. In the depths of Tumblr, fandoms can connect without judgement and suddenly whats "cool" is a very fluid concept. Believe it or not, One Direction were just another bog standard boyband when they began but, thanks to the internet, they became an international phenomenon.
More importantly, cheesy is great! What wedding reception is complete without the "Grease megamix" or "The Birdy Song"? What would we watch to warm our winter nights if the Eurovision song contest didn't exist? And how would we find an output for our pent up teenage angst if Pete Wentz didn't permanently staple his heart to the sleeve of his FBR hoodie? Cheesy is back in the mainstream in all of its earnest, bouncy glory and we could not be happier.
And now, we leave you with the Queen's speech.
Its cheesy. And we love it.