The 23 Fancy AF Stages Of CHVRCHES On Tour
1 April 2016, 17:18 | Updated: 8 May 2017, 17:09
Lauren and the boys bring the Every Open Eye tour to the Royal Albert Hall.
1) You arrive at the Royal Albert Hall and realise this is the poshest place you have ever set foot in.
2) You quickly realise that you are criminally underdressed for the occasion.
3) You find your way into the standing area and feel like you are in a circus ring.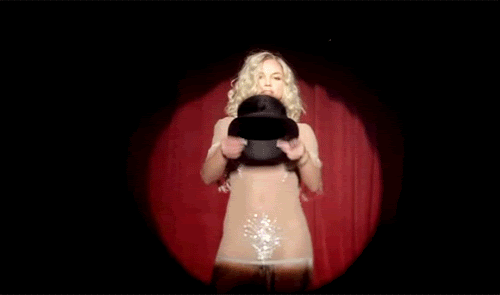 bcdonme09/photobucket
You now understand how Britney really felt.
4) The support act, Shura, is very enjoyable.
5) You head to the bar that features cocktail glasses chilling in a fridge and a myriad of exotic looking snacks. You order a pint of warm lager because you are trash.
6) A man walks past you in a flat cap and tweed jacket. You look around in an attempt to spot his hunting dogs.
7) An usher announces that the show will commence in 5 minutes and that we should all take our seats. You don't get that at Brixton Academy.
8) CHVRCHES come on stage. You scream.
9) They run through some choice cuts from the new album with a few early classics thrown in for good measure.
10) Lauren almost falls off stage (she's not hurt so it's funny and the whole crowd laughs).
11) You notice the bald man in front of you punching the air in time to every song like he's in the Hacienda in 1989.
12) Lauren does a mini stand-up comedy routine for the crowd. It's surprisingly hilarious and very endearing.
13) They play "Recover". You scream again.
14) The man in front of you starts filming on an Ipad and you resist the urge to slowly murder him.
15) A Scottish saltire appears on the video backdrop and you shed a single patriotic tear!
16) They play "Bury It" and you low-key hope that Hayley Williams is waiting in the wings.
Facebook
17) Hayley doesn't appear but you still bounce around a lot.
18) They play "Clearest Blue" and the whole room shakes.
19) As you run to the bathroom you realise that the entire wall of the downstairs bar is also shaking but you see the ushers are laughing and you feel a bit safer.
20) They finish up with "The Mother We Share" and everyone sings along like it's festival season already.
21) You check the merch and strongly consider a "Bury It And Rise Above" t-shirt before realising you are already wearing a CHVRCHES t-shirt and that's probably enough until payday.
22) You wait at the cloakroom to pick up your stuff next to a drunk Irish girl with the hiccups who sings loudly at the cloakroom guy as you subtly head for the exit.
23) You listen to Every Open Eye all the way home and wish you had tickets to their Glasgow homecoming next week.
See you again next time CHVRCHES!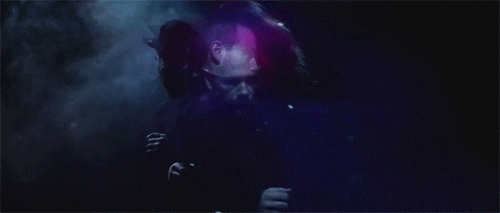 PITCHFORK.TUMBLR.COM