Are Young People Being Priced Out Of Concerts?
26 January 2016, 15:15 | Updated: 8 May 2017, 17:09
How much is too much?
T-shirt? £25. Tour photobook? £15. Drinks/Food? £20. Seeing your faves perform in the flesh? Pricele... oh wait, you need to add on the ticket price so thats another £50, £60, maybe £75 for floor seats, plus if you want to add a "meet and greet" that'll be a couple of hundred more, and don't forget VIP parking, unless you want to get a taxi, either way that'll be a little more.....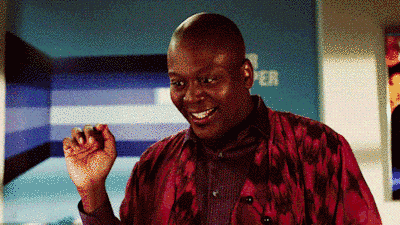 TEAANDGIGGLES.TUMBLR.COM
Our Facebook and Twitter feeds regularly receive messages from young fans highlighting the sad fact that they cannot afford to go and see their favourite band or artist when they roll into town, relying on birthday and xmas presents as the only way to guarantee their place at the barrier.
Me when I want to buy @PanicAtTheDisco meet and greet tickets but then realize I cant even afford a decent wardrobe pic.twitter.com/gVautRyC5n

— Kate Jones (@klj__) January 22, 2016
When did attending gigs become so incredibly expensive? Not to sound old but, back in my day (I'm 26), things were far more reasonable. In 2003, for the low, low price of just £35, I saw Red Hot Chili Peppers (don't judge me), Foo Fighters, QOTSA and three support acts all on the same ticket. And I got a t-shirt for a tenner! Pop arena shows were no different - I caught Justin Timberlake, Green Day and countless others at my local enormodome, rarely paying more than £25-30.
Coachella
But now, if there was an odd parallel universe where I, for some reason, wanted to spend an evening in 2016 watching a reformed Guns N Roses, AltPress tells me that it could cost anywhere between $75 and $350 before I even begin to think about VIP packages which go from $649 to $2500. That's a hell of a lot of money to pay to see a band that haven't been relevant for the best part of 30 years, especially as I don't even enjoy their particular brand of hair-based rock.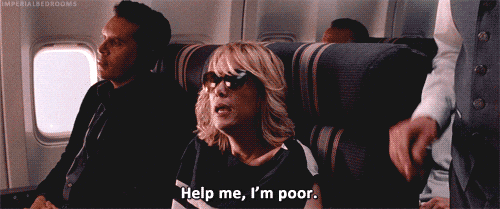 Reddit
But others, of course, do enjoy it and will pay these eye-watering amounts just to get close enough to smell Axl's chin sweat. But should they have to? I understand that the purpose of a reunion tour like this one is to make some money but the G'N'R shows are systematic of a larger ticket-hike problem that is only getting worse industry-wide.
I have often been known to enjoy the music of, say, Adele, but can £100 really be justified for a nosebleed seat in a 20,000 seat arena? She'll just be an angelic-voiced dot in the distance! And I have a job - teenagers still in school don't stand a chance.
STOP IT. WEEZER AND PANIC ARE TWO OF MY TOP 5 IM CRYING WHY CANT I AFFORD CONCERT TICKETS

— rad dad (@NYCDevotee) January 15, 2016
Some artists have fought back and kept things cheap but, the majority of the time, pricing is simply out of their control - we live in a supply and demand economy kids, its simple maths. And, in the download and streaming era, artists rely more and more on shows to make a living.
Maybe a concession system similar to theatre could be brought in - discount with your student card, for example, or a batch of tickets for under 18s or under 21s with a more youth-friendly price point? It would certainly open up tours to a wider audience ready and willing to attend shows and, given the amount they always spend on merch, any potentially "lost" income would easily be made up in other areas.
What do you guys think? Should concert tickets be cheaper? And how can we go about making them affordable?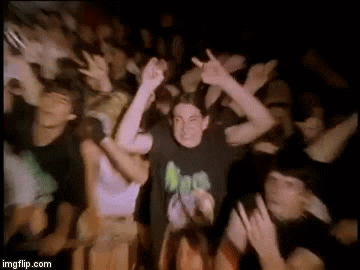 Reddit