POLL: Could This Be The Future Of The Music Industry?
23 February 2016, 14:24 | Updated: 8 May 2017, 17:09
What do YOU think?
We all love music, right? For us, it's our number one passion. We're also rather fond of streaming services, and are more than willing to shell out the monthly fee to get almost all music on demand at our finger tips.
This is us enjoying music. reddit.com
For some, however, it's not as simple. For some people they might not mind the adverts that support the freemium services offered by the likes of Spotify, while others might not be in a financial situation to pay at all.
However, there's a growing trend of artists withholding their music from streaming services. For some it has to do with unfair streaming royalties paid to artists, songwriters and producers. For others, it's more to do with 'windowing', where if you want to access an album or song sooner you have to pay or subscribe. The latter, of course, is what Adele practised for her record-breaking album, 25.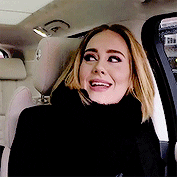 adelae.tumblr.com
Now Sony Entertainment's CEO Michael Lynton has claimed that this could be the future model for the music industry.
Speaking at the Code/Media conference in California, Lynton stated that "[G]oing forward, you will see some version of windowing in the music industry. We all see the business is moving downhill; the download business is declining quarterly. The kind of a service that we would like to see, going forward, is a subscription service."
This could mean that in the future, to listen to your favourite artist's new song or album (legally) you'll either have to spend some cash moneyz or wait.
Vote in the poll below and let us know what you think.