Dear 2016, Can We Have These Pop Punk Reunions Now?
30 November 2015, 17:20 | Updated: 8 May 2017, 17:09
It's time guys!
Good Charlotte. Sum 41. New Found Glory. Simple Plan. 2/3 of Blink 182. It seems like all your favourite early 00s pop punk bands are putting aside their differences, grabbing their guitars, heading to Hot Topic for some new threads and getting well and truly back in the game.
So, which other pop punkers that we have loved and lost would we like to see make a grand return in 2016? Any of these will do for a start.
1) Bowling For Soup
Ok, so these guys technically never spit up but they have been toying with our emotions for far too long. Their last album was all the way back in 2013 and their once annual UK tour has not taken place since then either.
Fortunately back in July, they announced this:
Our good friends @TheDollyrots & @LaceyOfficialUK will be joining us on How About Another Round Tour in February! pic.twitter.com/8t57rkUYEi

— Bowling For Soup (@bfsrocks) July 29, 2015
Good to have you back boys but can we have some new material too please?
2) All American Rejects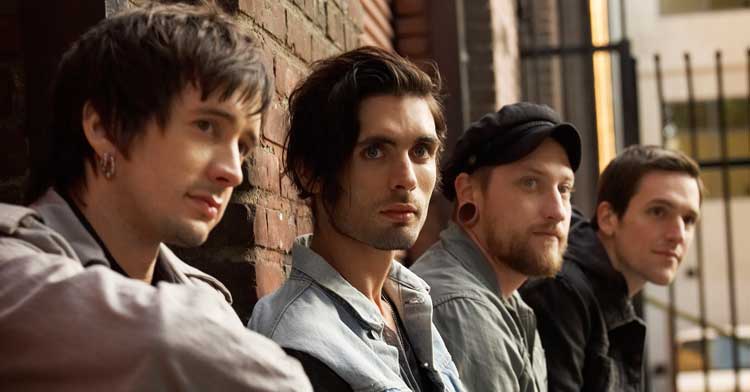 Everyone's favourite swing-swingers dropped a new folky tune back in October, their first sine 2012, entitled "There's A Place". A fifth album is reportedly on the way but in the meantime, let this one tide you over:
3) Sugarcult
On hiatus since 2008 with no new material since 2006, Sugarcult have played the occasional gig, most recently in December 2011 for the tenth anniversary of Start Static, their breakthrough album. Always at the more poppy end of the spectrum, frontman Tim Pagnotta has since had success producing for the likes of Walk The Moon. Could 2016 be the perfect time for him to step back onto the stage?
4) Wheatus
After a few years in the relative wilderness, Wheatus re-emerged this year for a 15th anniversary tour and the promise of new material. Likely to arrive next year, the band's sixth album will reportedly take a more "80s metal" direction than their previous work, but as long as they keep bringing us the catchy hooks, we will be satisfied.
Like PopBuzz on Facebook
5) Busted
We've discussed this one before. A tour is all well and good but we want tunes, preferably with your McBusted collaborators from All Time Low, Blink and Weezer. And actually, while we're at it....
6) McFly
Again, more at the poppy end, but unmistakably influenced by their pop punk forefathers. Will they return with a more hardened edge post-McBusted?
7) Alkaline Trio
Also not broken up but Matt Skiba is pretty busy fronting Blink at the minute and we were promised a new album for 2015 that is yet to arrive. Let's make sure they deliver in 2016 because, as much as we love Blink, we would hate to lose these guys in the changeover.
8) The Academy Is...
These guys just need to stop playing with us. They got us all excited by reuniting for a tour this December before adding that they will break up again straight after. Not cool guys. Not cool.
9) Box Car Racer
Tom's not going back to Blink anytime soon and he has already re-formed Angels and Airwaves. So is it really too much to ask that he starts up his other-other band again too? Although we doubt Travis will be getting involved anytime soon...
So who did we miss off the list? Let us know and defend pop punk!