Glastonbury 2016: Here's How To Watch All Your Faves Online
20 June 2016, 16:43 | Updated: 8 May 2017, 17:09
Livestream all of your faves from the comfort of your own home and never miss a minute of the action!
It's that wonderful time of year again - dig out your wellies, we're all off to Glastonbury!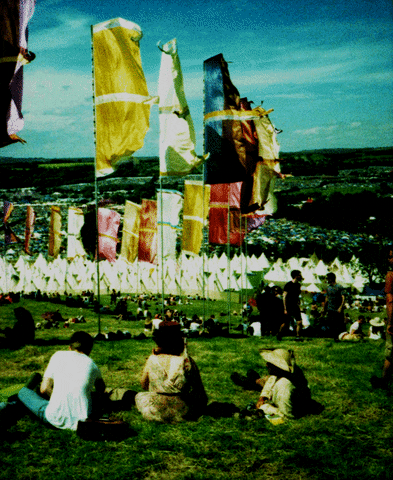 Fact Mag
Well, we say "all" - getting a ticket to the world's greatest music festival (sorry about it Coachella) is even harder than...um...nope, we don't even have a decent comparison - it's the hardest task imaginable!
So, if you weren't one of the lucky 150,000 or so people who will be wrestling in the mud to Adele at the weekend, never fear because the BBC have come to the rescue once again.

Not only will the TV be PACKED with nightly highlights, including the full sets by all the Pyramid Stage headliners, but the website will have livestreams of all the main stages from Friday through to Sunday with all the shows available on catch-up until the end of July.
But when should you tune in? Don't worry, we've got you covered with the complete guide on who to watch and when to watch them so you can enjoy the Glasto festivities from the comfort of your very own garden.
Let's dive right into the mud then shall we?
1) The 1975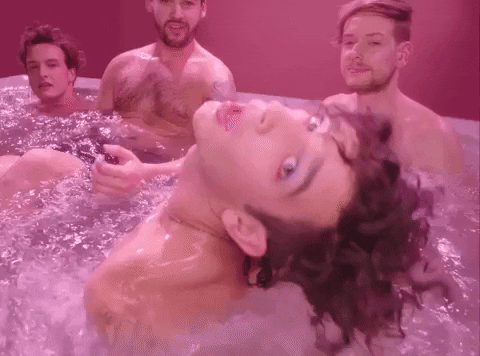 Interscope
Saturday, 19.15-20.15, Other Stage
It's already been a HUGE year for Matty and the boys having scored a critically acclaimed and musically diverse second album that went to Number 1 on both sides of the Atlantic. But while their regular crowds have been going nuts for them on tour, this will be the first test in front of a wider audience. We are certain they can rise to the occasion.
2) Bring Me The Horizon
Wiffle Gif
Friday, 19.10-20.10, Other Stage
Yorkshire's finest purveyors of noise may seem like an odd choice for a festival as traditionally hippy as Glasto. But Oli and co jumped into the arena big leagues with latest record "That's The Spirit", mixing radio-friendly rock like "Follow You" in with the harder-edged material that made their name. Expect Friday teatime to be hit with the world's muddies circle pit. Make sure you don't lose a wellie!
3) Years & Years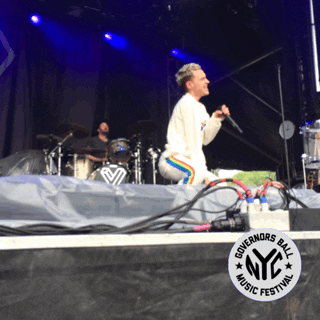 Gov Ball
Sunday, 16.50-17.50, Other Stage
After they stormed the John Peel Stage last year, delighted fans spilling out of the tent for miles around, Years & Years now graduate to the Other Stage, bringing their well-honed arena pop to the outdoor masses. Let's hope for at least one costume change and, if we're really lucky, a preview of the material lined up for album number 2.
4) Two Door Cinema Club
Wiffle Gif
Friday, 15.00-16.00, Pyramid Stage
After a couple of years away from the spotlight, the Northern Irish trio returned with a series of secret shows in their homeland, posing as their own tribute band. New single "Are We Ready? (Wreck)" just dropped, giving us the first taste of upcoming third album "Gameshow" with more new tunes no doubt ready to be debuted on the Pyramid. Plus, classics like "Next Year" and "What You Know" have been very much missed on the festival circuit.
5) CHVRCHES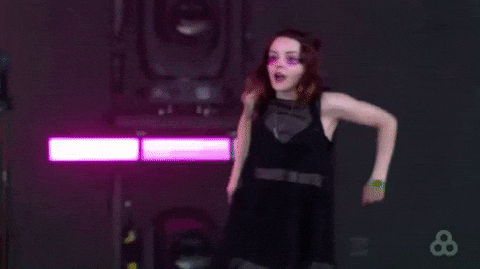 Bonnaroo
Saturday, 20.45-21.45, Other Stage
The Glaswegian synth-poppers have majorly upped the energy of their live shows since the release of second album "Every Open Eye" and their current duet with Hayley Williams on "Bury It" is getting HEAVY rotation in the PopBuzz office. This set should be the perfect way to kick off your Saturday night with plenty of bangers and dancefloor anthems ready to shake up your Pilton party.
6) Bastille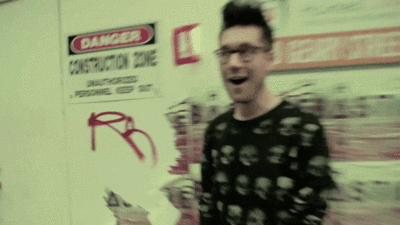 BASTILLE-THINGS.TUMBLR.COM
Friday, 20.40-21.40, Other Stage
The single "Good Grief" announced their arrival back on the scene with poppy abandon and, having played a storming secret show at last year's festival, Dan and the lads look set to triumph on the Other Stage. Expect a lot of singalong anthems from their mega selling debut and many gifable hair moments to plaster all over your tumblr page.
7) Alessia Cara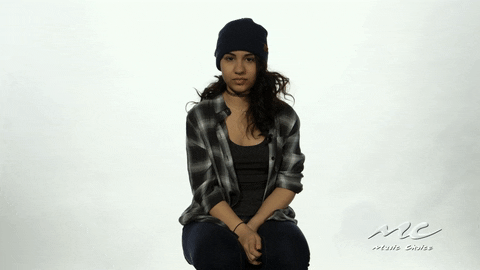 Music Choice
Saturday, 13.40-14.40, John Peel Stage
Currently rumoured to be working on a cheeky Troye Sivan collab, Canada's finest musical export since Drake has been building a dedicated following for her alt-pop soulful R'n'B stylings, the inescapable single "Wild Things" making a solid claim for the much sought after "song of the summer" title. Catch her on the John Peel Stage now before she graduates to much bigger audiences.
8) Beck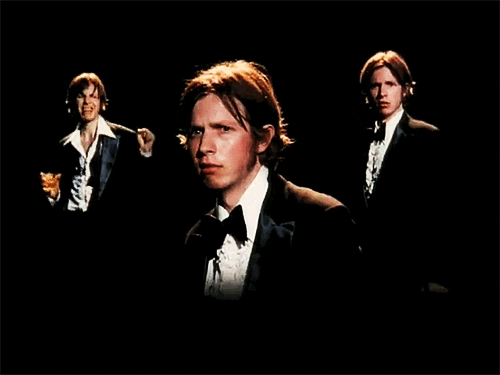 Wiffle Gif
Sunday, 19.15-20.30, Pyramid Stage
"WOW" is our current white boy hip hop anthem of choice and should sit comfortably among Beck's many other festival friendly classics from "Loser" to "Devil's Haircut" and even the Prince-indebted dance monster "Sexx Laws". Always surprising, Beck should suitably warm up the Pyramid crowd for Coldplay and send them all home with a massive funky grin.
9) Grimes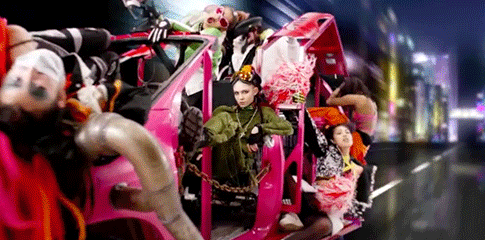 Pitchfork
Sunday, 21.00-22.00, John Peel Stage
After her album topped nearly every "end of year" list in 2015, alt queen in waiting Grimes has been wowing the world with her manic, unpredictable and charismatic live performances. She was one of the first confirmed acts for Glasto amid calls for more gender-balanced lineups and her Sunday headline slot on the John Peel Stage should do more than enough to lift her up to the next level of in demand pop performers.
10) X Ambassadors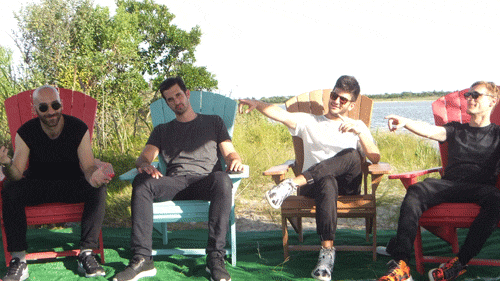 MTV
Friday, 12.00-12.40, John Peel Stage
Having toured with the likes of Panic! At The Disco and Fall Out Boy, X Ambassadors have gained first hand experience of how to build a live show that can fill a stadium. Now, with the success of radio-eating single "Renegades" under their belts, the New Yorkers are ready to rise to the big leagues themselves, this early set providing a showcase for UK audiences of what they can offer.
11) Foals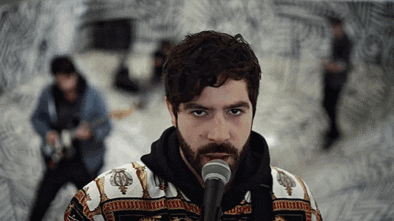 Wiffle Gif
Friday, 20.00-21.15, Pyramid Stage
Opening up for Muse's headline set, the indie rock poster boys have honed their live show into a well-oiled machine in preparation for their closing shows at Reading And Leeds in August. This should provide audience's with a taste of what's to come as well as delivering some much need impassioned, furious rock into the lineup with renditions of hits from really-very-good 2015 album "What Went Down".
12) Adele
Mashable
Saturday, 22.15-23.45, Pyramid Stage
Of course. The arrival on Worthy Farm of the biggest star in the world has been much anticipated and will give viewers at home the chance to at long last experience her sold out 25 tour in its entirety. Expect hilarious on stage banter, notes so high only dogs can hear them and (whisper it) maybe even a cameo by the Queen Bey herself. Fingers crossed.
Glastonbury kicks off Friday June 24th and with livestreams viewable via the BBC website.