How To Be Pop Punk Trash
23 October 2015, 18:38 | Updated: 8 May 2017, 17:09
Unless you are already?
Alright, so you want to be pop punk trash? Good. You've come to the right place.
But we don't want any fakers, sell-outs, mainstreamers, lamestreamers or basic b*tches. If you are any of these you can GTFO right now.
As with any good 'How To' guide we are going to consult the bible of the internet - Tumblr - for all our tips. Besides, that's where the pop punk trash live, crushing hard on Alex Gaskarth and throwing stones at any one who dares insult Brendon Urie. We have the upmost respect for these Pop Punk cyber warriors. They're doing the lord's work. Okay, let's get started:

1) YOU WOULD FIGHT AND DIE FOR PIZZA.

2) You believe Pop Punk will never die and you have at least 13 compilations like this to prove it.

3) Your Tumblr is a never-ending stream of The Wonder Years GIFs.

4) Brendon Urie is your internet Dad.

5) You look at this GIF more than it's socially acceptable.

6) This tattoo is basically porn to you.

7) You owe everything to this album.

8) Warp Tour is basically your idea of a holiday.

9) You've still not managed to get out of this town.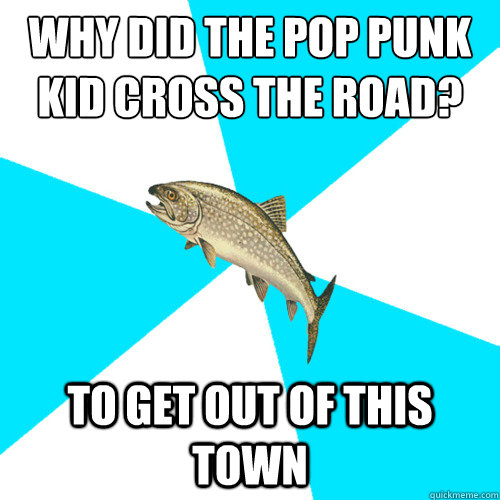 10) You must bad mouth one other pop punk band on a daily basis. Even if you secretly like them.