Iggy Azalea: Is It Too Late?
22 January 2016, 17:14 | Updated: 8 May 2017, 17:09
She's not so fancy any more...
Iggy Azalea appears to be in dire need.
The Aussie-born rapper, who recently released a buzz track "Azillion", allegedly lifted from her upcoming sophomore album, took to Twitter this week (21 January) to complain that her record label were refusing to give her the money to produce a music video for the song.
"Bad news update:my record label Virgin/EMI seems to feel the response to my viral record "zillon" wasnt good enough & im not allowed a video [sic]" she wrote on Twitter, before going on to name-and-shame her label boss Ted Cockle, claiming he "doesnt wanna see me shine [sic]".
Bad news update:my record label Virgin/EMI seems to feel the response to my viral record "zillon" wasnt good enough & im not allowed a video

— IGGY AZALEA (@IGGYAZALEA) January 21, 2016
I felt like it was dope so, whatever. ted cockle doesnt wanna see me shine. what can i say.

— IGGY AZALEA (@IGGYAZALEA) January 21, 2016
Azalea went on to reveal that she was trying to jump ship to Def Jam Records, who she believes will help her actualise her vision. Not only that, but the "Fancy" performer also revealed that she wet herself at the dentist. Basically, it's not been a great week.
These events are just the latest in a string of controversies surrounding the star, who many feel has plummeted from her position as a radio hitmaker. The public opinion towards "Iggy-Iggz" isn't overwhelmingly positive.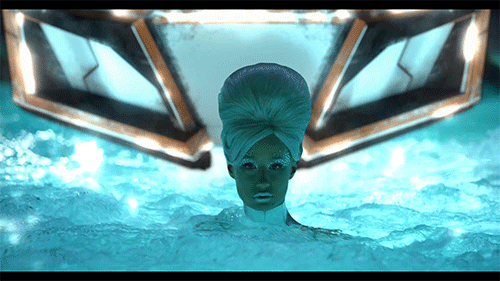 Britney Spears VEVO/BMG Records
But is it too late for Iggy Azalea?
Vice's music site, Noisey, immediately discredited "Azillion", calling it the "first real stinker" of 2016 and "barely even ironic fun". Ouch.
This outright criticism of Azalea's music is a far cry from the chart dominating praise that was bestowed upon 2013's biggest hit "Fancy", featuring British singer Charli XCX.
Now, it's easy to dismiss Iggy's role in making "Fancy" a hit, and, yes, maybe it is Charli's hook that truly makes the song memorable, but as a whole package the song is still undeniable. Likewise, take Iggy's collaboration with Jennifer Hudson, "Trouble", and even her Katy Perry reject track "Black Widow", featuring Rita Ora. All of these are, in their own ways, undeniable bops.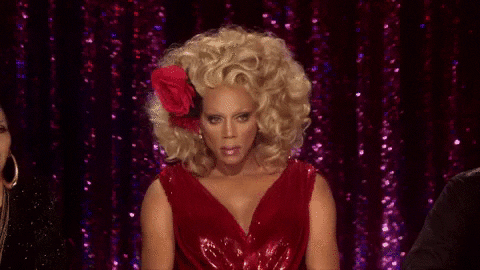 www.logotv.com
So what went wrong?
Well, Azalea's stubbornness must be addressed. The argument of cultural appropriation still stands and, unlike her contemporaries such as Macklemore, Iggy isn't willing to acknowledge how her use of black music, imagery and cultural history is problematic.
For example, while race relations were breaking down and riots were raging throughout America, black artists were voicing their support, concern and taking actions. Yes Iggy may have sent out a cryptic tweet, but she appeared to keep schtum.
Similarly, her co-option of a southern American drawl in her raps has turned heads and caused offence, with one writer from Salon stating: "I resent Iggy Azalea for her co-optation and appropriation of sonic Southern Blackness, particularly the sonic Blackness of Southern Black women."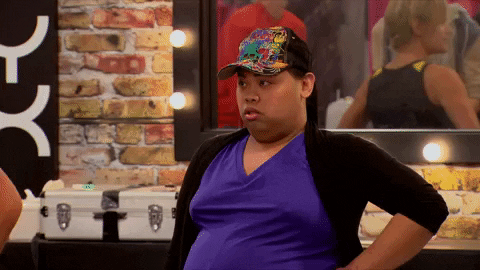 www.logotv.com
It was clear by the tail end of 2014 that public opinion around Iggy was waning. Her collaboration with the legendary Britney Spears didn't reach the chart heights it was expected to, and her problematic #sexismbanger "Booty" with J-Lo was met with an extremely tepid reaction.
In fact, Iggy Azalea had begin to morph into the female version of everyone's favourite lol-pop merchant Pitbull, but without the humour and the bangers.
Essentially, the public had tired of what it deemed to be inauthentic and derivative.
Oh, and there was this vine...
So what can Iggy do?
First and foremost, she should go on that social media break she threatened following #PapaJohnsGate. It seems that Twitter is quickly becoming a ranting mouthpiece for her, and things are escalating quickly. Like when you're hunting for a new job, it's hardly a good idea to name and shame your current employer (or label exec) publicly on social media. We're not sure the bigwigs at Def Jam will be clamouring to sign her if she keeps up that nonsense.
Secondly, she needs to recognise where she went wrong. It took Justin Bieber over a year of publicly apologising at every given opportunity for his behaviour and wrong doings. Iggy should take a leaf out of the Biebs' book, and get practicing these simple words: "I'm sorry."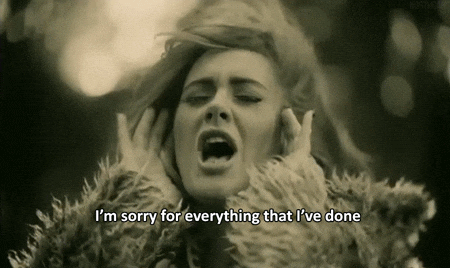 AdeleVEVO/lewisossokoh.tumblr.com
Thirdly, she should play to her strengths. Azalea has been vocal about the treatment of women in the entertainment industry, from the behaviour of fans at gigs (and where their wandering hands go), as well as calling out inherent misogyny, such as when she hit out against Eminem for his sexist lyrics. Basically stop starting beef and start loving, hun.
Finally, the music is important. We'll be honest, "Azillion" isn't a match on her previous material, but as she proved with "Work" and "Change Your Life" she doesn't need a popstar to jump on a track to make it good. It's obviously too late to drop the affected rapping style, but how about paying respect to southern hip hop, especially the black women of southern hip hop, by working with producers, writers and artists that personify that genre?
Also, record a banger, a total, undeniable banger that you just can't escape. One that owns the charts and the airwaves.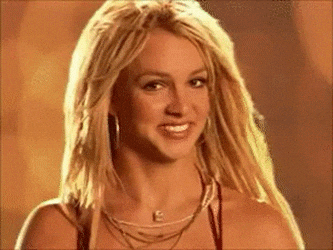 Reddit
Or, failing that, she could just do this...
If all else fails ill just drive around LA and play my new album really loudly every monday from 4-6pm hahaha

— IGGY AZALEA (@IGGYAZALEA) January 21, 2016