January Has Been Full Of Drama And It's All Adele's Fault
29 January 2016, 11:17 | Updated: 8 May 2017, 17:09
Hello, it's me, you're worst nightmare.
January has been a real rollercoaster.
We've had Rihanna's surprise album drop, Zayn dissing One Direction, Kanye and the #FingersInTheBootyAssBitch. And that was all within 24 hours. It's been crazy! Suspiciously crazy, some might suggest, for January.
Nothing usually happens in January. We'd be lucky if we got a Rita Ora b-side or the third single from a Kelly Rowland album. Not surprise album drops, solo singles or the constant drama of Kanye's twitter feed.
Something is not quite right. Someone must be behind this.
We think we know who...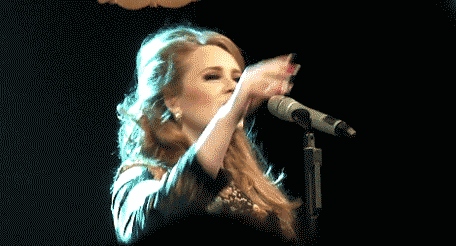 That's right. It's Adele. Celine Dion 2.0, human iceberg, mother of destruction.
She knew exactly what she was doing. She knew that if she dropped an album in Q4 (October-December) then NO ONE would dare attempt to challenge her, thus derailing everyone else's plans.
Could Zayn, Rihanna or Kanye outsell Adele? Could they f*ck! They couldn't even do it combined. Everyone had to wait to Q1 to release their lead singles, which essentially created a desperate rush between the worlds megastars to find for our attention. Naturally, they all came at once and drama ensued. Adele was behind all of it. After she had planned her strategy, she just sat back, sipped her tea and watched the drama unfold.
God bless, Adele.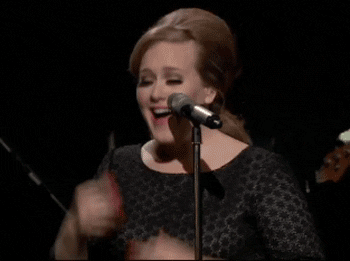 Adele watching Rihanna ruin her album campaign with leaks and Tidal exclusives.

Adele on her way to meet Amber Rose to discuss potential Twitter clapbacks.

Adele watching Twitter as soon as #FingersInTheBootyAss dropped.

*picks up phone* "Hello Liam, it's me, I've got a song for you! Obviously it will be a hit cause it's written by me, Adele, a national treasure and singing icon. Why don't you record yourself singing it? I think people will really like it." *puts phone down" *cackles loudly*

Justin Bieber trying to enjoy his number one singles but Adele is like...

Beyoncé begging Adele for forgiveness after she catches her filming a music video without her permission.

Adele after a long, hard day of ruining careers.