A Guide To Living With Strangers Via Marina And The Diamonds' GIFs
23 September 2015, 12:21 | Updated: 8 May 2017, 17:09
Marina has got your back.
When you move into your first place at University, everyone hopes it's going to be like this.
When in reality it's more like this.
Surviving in a room share can be tough. You have to get used to sharing a space with a stranger, learn about each others habits, figure out whether they're #TeamSwift or #TeamPerry. It's exhausting. What if you hate them? What if they hate you? Who is going to clean the toilet first?! We need a nap just thinking about it.
Don't panic because these Marina and the Diamonds GIFs have got is all sussed out.
1) Rule number 1 is that you gotta have fun.
Don't act like someone's mum by making lots of rules when you arrive. Just relax, come to some informal agreement about things if you must. You're there to have fun. Don't sweat the small stuff.
2) S P A C E I S I M P O R T A N T.
Everyone needs space from time to time. Give them some room to breath. You can be friends without being joined at the hip!
3) Don't be a heartbreaker.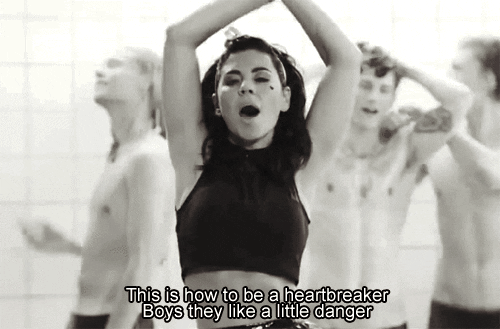 We're going to use a bit of poetic licence with this but DON'T HOOK UP WITH YOUR ROOMMATE OR FLATMATES. It never works out and it always gets really awkward. Everyone wants to be the heartbreaker, not heartbroken.
4) Good dialogue is essential.
It's like that age old saying: if you don't ask, you don't get. If you have any problems, talk them through. Most of the time the other person is completely unaware that what they are doing is annoying (PLEASE FLUSH EVERY TIME WHAT IS WRONG WITH YOU).
5) You're not perfect. Remember that.
We know it might be hard to believe, but you're not perfect. Not even Beyonce is perfect. So don't always assume you're right and apologise if you are wrong. Saying sorry will go a long way when you spill ketchup down your roommate's sweater (which you didn't even ask to borrow).
6) Change.
It's okay to change from the person you were when you first walked through the gates to your new campus. Change if you want to. And support your new roommate if they wanna do the same thing.
7) Don't be a Primadonna.
Unless you're Latrice Royale, which you aren't, don't be a sassy b*tch to your new flatmate. We all have diva moments but remember you've got to live with that person you just shaded the f*ck out of. Keep a lid on it, girl!
8) Party!
Grabbing a drink with your new roomy is the best way to get to know them. Partying with them is even better. You'll soon see what they're really like (a mess).
9) Help with hangovers.
We've all been there. You've drunk so many Jägerbombs that it feels like someone is doing road works with a pneumatic drill in your head. Be a friend and give them a constant supply of snacks/pain killers. They will repay the favour when you need it most.
10) Be generous.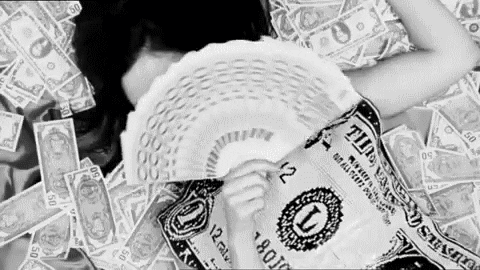 Buying each other little treats (or just a drink now and again) goes a long way. Not squabbling over the price of toilet roll is probably a good idea too.
11) Be kind.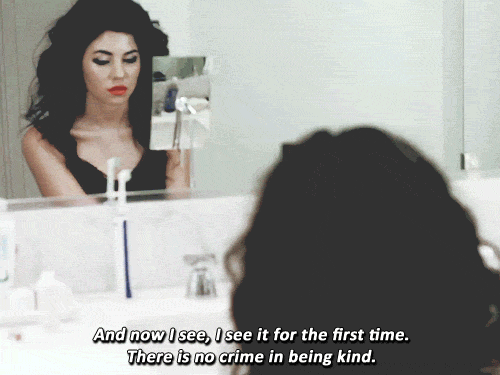 This is the last but most important one. University is a big deal for most people. Sometimes people freak out. Sometimes people need a little extra help. Some people are just having a bad day. Be kind and help them out. A few kind words or a hug can be all a person needs.
With these tips, you're sure to have a perfectly harmonious roommate relationship (don't @ me if it doesn't work out tho).