Dear Music Festivals - Where Are Your Female Headliners?
7 January 2016, 14:50 | Updated: 30 December 2019, 15:15
Real talk.
After the Coachella lineup launched earlier this week, there was a great deal of debate online about an obvious problem among the selection of headliners - how are Guns 'N Roses still around in 2016?
And, much more importantly, why are there no females among the acts topping the bill?
Coachella
In fact, the last time Coachella had a female headliner was in 2007 with Bjork, although it would be somewhat unfair to single them out as they are far from alone.
You may remember last summer when, following his sudden leg-based injury, Dave Grohl's Foo Fighters had to pull out of their Friday night slot at Glastonbury, replaced by Florence and The Machine.
At the time, organisers claimed that she would leave the stage as one of the biggest stars in the world. Problem is, she was already one of the biggest stars in the world long before the festival and should have been headlining in the first place. I certainly would have watched her over the tired set I saw from half of The Who on the Sunday night. Or maybe they could have had a performance from Lana Del Rey. Or Adele. Or Rihanna, about to play stadiums worldwide. Or any of the many other highly successful, headliner-sized female acts that are more relevant to today's musical climate than the majority of veteran rockers clogging up countless lineup posters year after year.
Wow, I can't believe this festival is headlined by Coldplay, Muse, Foo Fighters, The Killers, The Libertines and Arctic Monkeys. What an innovative and bold selection of musical choices to encapsulate 2016.

Nobody
It seems all festivals are susceptible to this lack of gender equality.
This poster of the Reading and Leeds lineup with all the male acts taken away went viral last summer.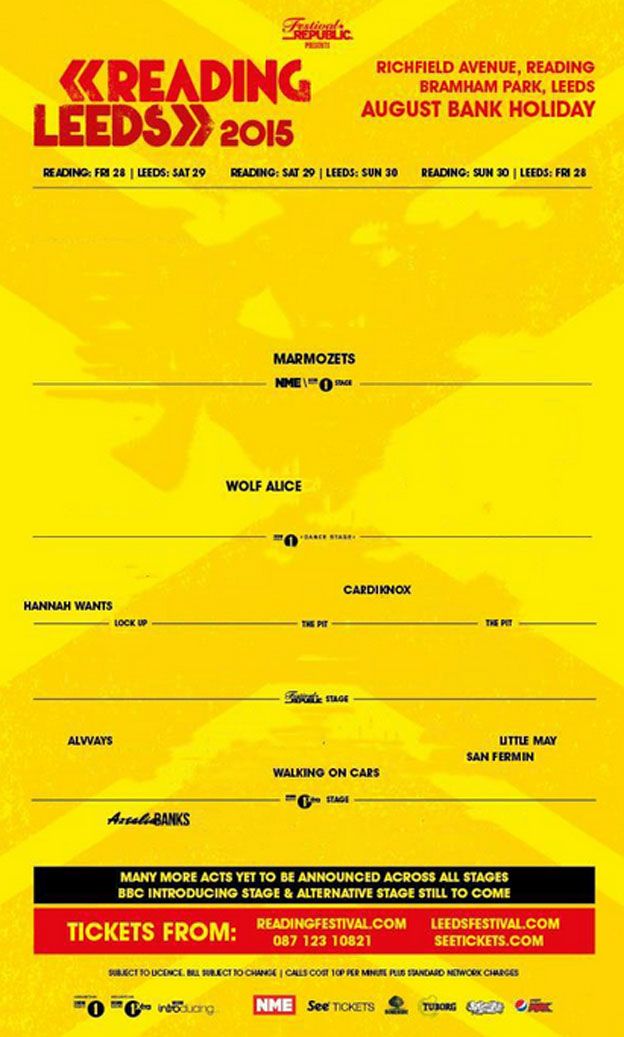 BBC
And, oddly, Reading has been one of the few major festivals to have a female headliner in the last few years, Paramore playing at the top of the bill in 2014.
So why is there such reluctance to place female acts at the festival forefront? Ellie Goulding is a far bigger name than LCD Soundsystem yet she sits below them on the Coachella lineup. It just seems odd.
Coachella 2016 features many high profile females like Halsey, Grimes and CHVRCHES among others. Let's hope that, in future years, they will be afforded the chances to rise to the next level that have already been gifted to many of their male contemporaries.
Let us know your own opinions below.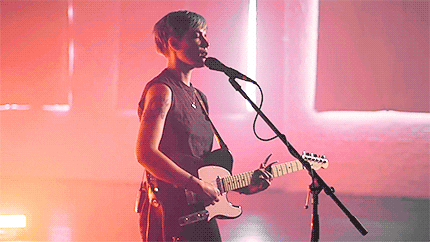 DISASTERIRWIN.TUMBLR.COM