8 Musicians Who Prove There's No Wrong Way To Go To College
5 September 2016, 13:53 | Updated: 8 May 2017, 17:09
Learn now from the varied college tales of all your faves.
Ah College - the best years of your life according to many. The chance to try new things and new experiences, to study and learn new skills and to party like your parents can't tell you what time to go to bed.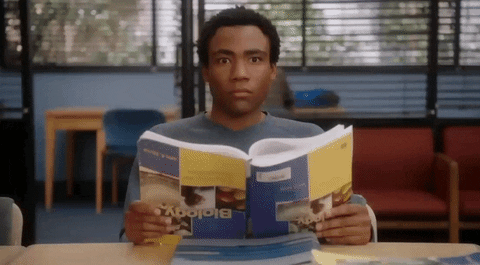 giphy
But then there's the nerves. It's a scary time going to college and everyone's experience is different. But, hopefully these tales from your fave musicians will show that there is now right or wrong way to get educated. So let's find out, once and for all, just how do popstars go to college?
1) Matty Healy

buzznet
Matty revealed in a 2013 interview that he had briefly studied at music college but his commitments with the band would interfere with his commitments, missing lectures on how to get a gig so he could go and play a gig. He did however offer some very sound advice for young students:
Stop misbehaving. Stop getting off with each other. Go to school. Just stop partying all the time and drinking out of red cups and being sick on each other. Just stop it.

Matty Healy
2) Olly Alexander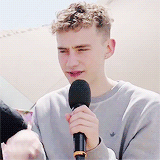 oliverxalexander.tumblr.com
Olly studied performing arts in Hereford before dropping out in 2008 to go to Tokyo and film his breakout role in Gaspar Noé's "Enter The Void". He would put his acting experience to use in various films and West End plays before forming Years & Years in 2010.
3) Twenty One Pilots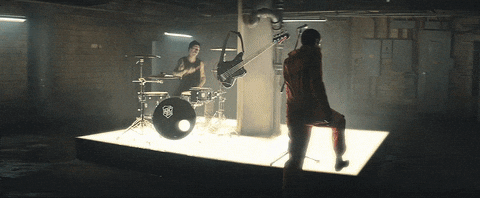 Atlantic, YouTube
Tyler and Josh began playing together in Columbus Ohio but Tyler was not necessarily the greatest student, one particularly disorganised day leading to the subject of the track "Car Radio":
The verses are talking about a true story of me being late to class, I was in college trying to do that whole thing because that's what you're meant to do I guess, I dropped out after that…..the point is, I was late to class and I forgot to lock my door and when I came back out everything had been gutted and stolen out my car.

Tyler Joseph, Rock Sound
Hey, at least he got a hit out of it!
4) Pete Wentz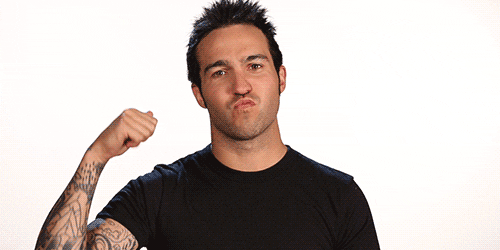 bestink.tumblr.com
The Chicago native stayed in the local area after high school, enrolling at DePaul University in 1997 to study Political Science. However, he failed to graduate when he dropped out of the course in the final quarter in order to focus on music. Correct decision tbf.
5) Gerard Way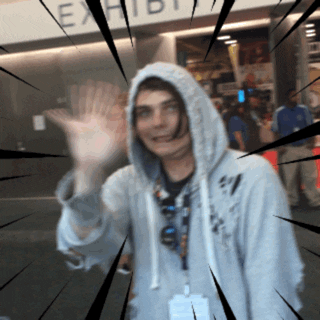 Comic Con
Prior to MCR, Gerard studied at the School Of Visual Arts in New York, graduating in 1999 with a Bachelors Degree in Fine Arts. He would later intern at Marvel Comics and Cartoon Network before returning to the world of comics more recently with his DC Imprint and The Umbrella Academy series.
6) Oli Sykes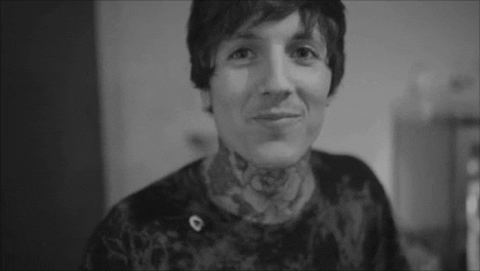 Wiffle Gif
The BMTH frontman briefly enrolled in a degree course before realising that it wasn't for him.
I went to college after school because I didn't know what else to do. A couple of months in I realised I couldn't stay in education, I couldn't handle it. It was just learning from books and I really wanted to do something for myself and that was when I started the band and Drop Dead. I was always drawing and scribbling, and even before I dropped out I wanted to just get a job.

Oli Sykes, Rock Sound
Which job centre do we go to for the open position of arena-filling rockstar?
7) Halsey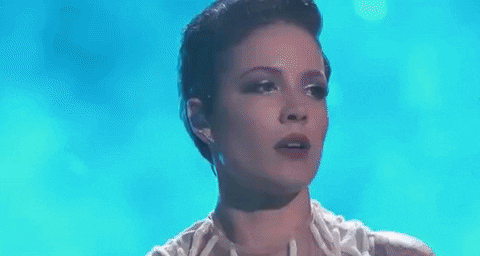 MTV
Originally intending to go get a fine art degree, Halsey changed her mind due to the high fees and instead went to a Community College to study screen writing. While there, she discovered her main passion lay with music:
In some fit of adolescent rage I thought I'd piss my parents off and I signed up as a songwriting major...Songwriting was the easiest solution because it forces people to hear what I'm saying from my voice. I always say I'm a singer out of necessity because I can't imagine anyone singing my songs but myself.

Halsey, Fuse
8) Lana Del Rey
giphy
After being accepted to the State University Of New York, Lana decided instead to take a year out, working as a waitress while she lived with her Uncle and Aunt and learned guitar. She later attended Fordham University in New York, studying Philosophy and aiming to bridge "the gap between God and science". After graduating, she moved to Brooklyn to become a musician (spoiler alert - it worked out!).
See, there is no right or wrong way to do college. Just go out there and enjoy it kids. Whatever will be will be.
Now, pass us a red cup!
emilioqr.tumblr.com