It's Time To Talk About Your Early Christmas Music Obsession
3 November 2015, 17:06 | Updated: 8 May 2017, 17:09
Bah Humbug!
You all probably know somebody that has decided to have a week long birthday celebration before. In fact, I am that person. That's usually fine, right? One week isn't a long time. And if it makes that person feel special, why shouldn't they indulge themselves a little?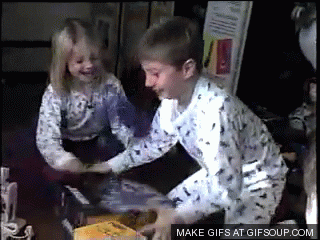 But what if that person celebrated their birthday for two whole months. Imagine it: singing the Happy Birthday song every day, being all 'nice' to the birthday boy/girl the entire time. It would probably be a bit annoying. I'm pretty sure you'd think that it was completely absurd, no?
Exactly. Well, guess what? It's real, it's called Christmas and it's ruining November.
That's right. People have already started playing Christmas music. It's November 3rd, what the hell is wrong with these people? Here are just a selection of tweets from what I like to call the 'Christmas Junkie brigade'.
I think it's now acceptable to start raving to Christmas songs

— Tony Wedral (@tonywedral) November 1, 2015
I'm listening to Christmas songs and I'm really enjoying myself.

— Roxeterawr (@RoxeteraRibbons) October 31, 2015
I'm not even tempted to listen to the leaked songs I'm happily content bopping away to Christmas songs for another 10 days

— Jodie (@jodieftnjh) November 3, 2015
been sat listening to christmas songs for the last hour and I am in the most excited mood ever

— Rachel (@RacheyLouise_x) November 3, 2015
currently playing Christmas songs and I have no shame haha - PLAY ON LAST CHRISTMAS!

— fran / 32 days (@marinaspanda) November 3, 2015
The worrying trend of Christmas songs appearing earlier each year has now reached crisis point (and yes it does start earlier each year, it's not in my own mind).
It's not that I hate Christmas and all the nice things that come with it like mulled wine, mince pies, receiving presents etc. I like all of those things, usually in large quantities, but not for two months straight.
Yet this is what we have to endure with Christmas songs. It's a nightmare. I haven't seen the Saw films but people have described it to me and it's sound very much like living with Christmas songs for two months.
The problem is two-fold. Firstly, November is being overshadowed by it's Santa-obsessed, overexcited-younger sibling, December. It's like November might as well not exist.
But November has so much to offer. What about Guy Fawkes night in the UK, Thanksgiving in America or, my personal favourite, Sweet Potato Awareness month? Why can't we celebrate these events with a little more verve and passion? Yeah, mince pies are great and all but roasted sweet potato and feta parcels are damn tasty, too.

The second (and main) problem is that by the time Christmas actually happens, I'm exhausted with all the Xmas songs.
Sure, we all like "All I Want For Christmas" the first few times but by the 25th December, Mariah doesn't sound like an elusive chanteuse anymore. She starts to sound like a wild mountain goat that has been impaled on a garden fence. Sleigh bells make me break out in hives. Children's choirs start to sound like a call from the devil himself.

It's just too much and it needs to stop. Now. Here are my three demands:
- STOP playing Christmas songs in any public places until 1st December
- REFRAIN from talking about Christmas songs until 1st December
- A COMPLETE BAN on Christmas music being used on ANY MEDIA PLATFORM until 1st December

I don't think it's a lot to ask. Who's with me?