11 Pop Punk Albums We Can't Wait To Hear In 2017
29 December 2016, 13:06 | Updated: 8 May 2017, 17:09
From Paramore to Sleeping With Sirens, let's look at the year ahead in the world of pop punk...
We all know 2016 was a big year in the world of pop punk, with the return of old heroes like Green Day and Blink 182 as well as solid new albums from Pierce The Veil, Panic!, Waterparks and Swmrs to name a few. But what about next year?
Well fear not young pop punk fan - there are more than enough new releases to get excited about. Here are just a few of the albums we'll be keeping an eye out for over the next 12 months.
1) Paramore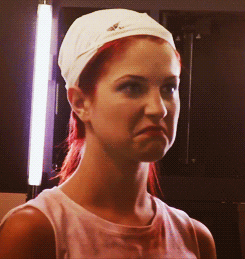 Giphy
Let's be honest - this one is the main event! Their first record since the departure of Jeremy Davis also sees the return of Zac Farro on drums, Hayley and Taylor spending the best part of the last year in the recording studio with producer Justin Medal-Johnson, known for his work with Jimmy Eat World and Beck among others. Recent Snapchats suggest work is almost wrapped so hopefully we won't be waiting too much longer for the grand return of Paramore.
2) New Found Glory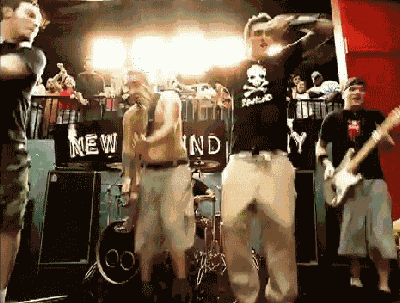 Giphy
2014's Resurrection album returned the boys to glory and commercial success, thanks to big singles like 'Ready and Willing' and 'Vicious Love' featuring Chad's wife Hayley Williams. Now, NFG will be hoping to repeat the trick, re-entering the studio in September to begin the writing process. Hopefully we will hear a preview of what they've been working on when they return to the UK to tour with A Day To Remember next month.
3) All Time Low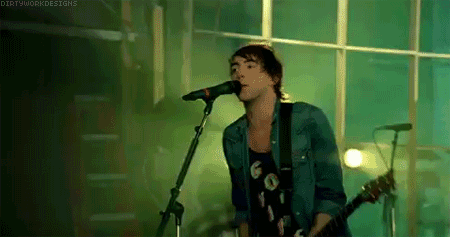 Giphy
Alex and co hit new levels of mainstream success with their last effort, 2015's Future Hearts, and now, as they prepare to tour the UK in March (with hot new acts Waterparks and Swmrs in support), they will be well prepared to make their huge comeback. The band released 'Take Cover' in September as a final goodbye song to the Future Hearts-era so clearly they are ready for us to hear what's next.
4) Neck Deep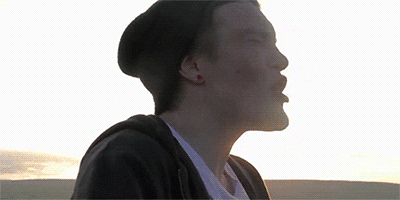 Giphy
One of the UK's finest pop punk bands, Neck Deep keep churning out material at an alarmingly quick rate, dropping two albums and an EP compilation since 2014. Now that their audience has built significantly, can they match the pop sensibility of 'Can't Keep Up The Roots' and the heartbreak of 'December' on their third studio effort? Keep an eye out in January when they too will be touring with A Day To Remember in your local UK enormodome.
5) Avril Lavigne

Giphy
Ok, ok, yes, we know, she is 'technically' a pop star. But go ask anyone who was a teenager back in 2002 and they will assure you that 'Sk8r Boi' did more to bring the scene into the public consciousness than any record since 'Basket Case' (seriously, if you weren't there then you have no idea how inescapable that song was). Avril has been recovering from Lyme Disease over the past two years but is now back in the studio, confirming on Instagram that new songs are on their way next year.
6) Fall Out Boy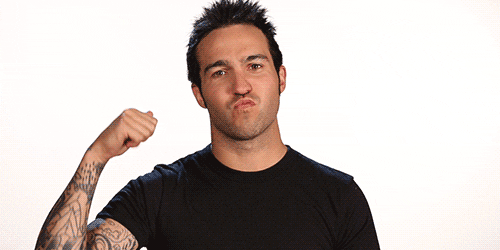 Giphy
Will a new FOB record arrive in 2017? Pete Wentz is always dropping cryptic clues and hints but you can never quite be sure where they might lead. Since last year's AB/AP, we've had a remix album, the Ghostbusters theme update and the much hyped Bloom short film - but when will we get some new songs? Look out towards the end of next year for some new material from the boys and, if we're really lucky, maybe they'll even throw in a bonus Pax AM Days style EP for good measure.
7) 5 Seconds Of Summer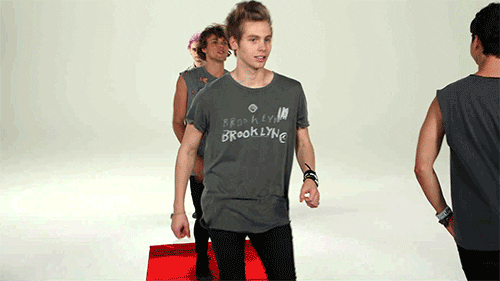 Giphy
The band have been back in the studio with producer supremo John Feldmann, known for his work with Blink 182, Andy Black and his own Goldfinger. They should have built up plenty of material over their enormous Sounds Live, Feels Live tour and, if 'Girls Talk Boys' is anything to go by, it wlll be seriously LIT!
8) As It Is
Giphy
Another of the UK's shining lights in the pop punk scene, Brighton's As It Is are not messing around, following up April's debut record Never Happy, Ever After, with their sophomore effort okay. out on January 20th. Where did they find the time to squeeze that in? Single 'No Way Out' is also an absolute tune btw.
9) AFI
Giphy
After four years in the wilderness, AFI return with a self-titled record, also out on January 20th, featuring the current dark single 'Aurelia'. Will the band's 10th album match the creative and commercial peak of 2003's Sing The Sorrow? Only time will tell...
10) The Offspring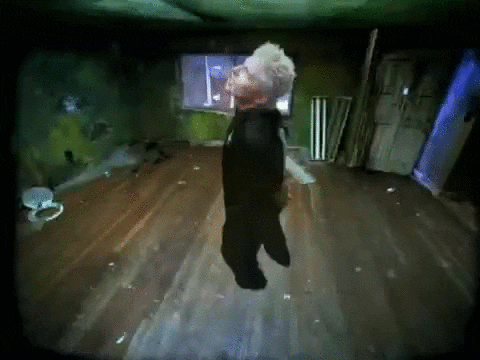 Giphy
In a weird way, given the huge amount of festival appearances, album anniversary shows and re-releases they've unveiled in recent years, it feels like The Offspring never really went away. And yet it has been five long years since their last studio album - could new music be around the corner? Rumour is they are back in the studio writing so hopefully we will get some new tunes in time for Reading and Leeds next summer.
11) Sleeping With Sirens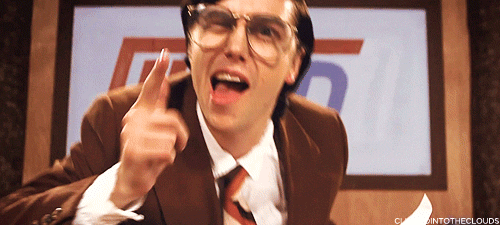 Giphy
Fresh off the success of their acoustic album and tour, Kellin Quinn took to Periscope earlier in the year to set out his vision for the next official SWS record: "It's definitely going to be focused on us re-branding and thinking about our music in terms of what we really want to do with it...It's definitely very, very opening, and probably the most personal record I've ever wrote." So there ya go then.
Got any more pop punk records you can't wait to hear in 2017? Let us know below.
___ ___ ___ ___ ___
YOU voted and results are in! Who won the Album of the Year at the PopBuzz Fan Awards? Listen to the #PopBuzzPodcast right here or subscribe for free on iTunes to get new episodes sent straight to your phone every Wednesday.