Pop Punk Heroes You Need In Your Crew To Survive a Sci-Fi Apocalypse
29 October 2015, 17:06 | Updated: 8 May 2017, 17:09
Ultimate squad goals.
The robots are going to win. Accepting the inevitable apocalypse is the first step to surviving it. The second is fighting a fierce squad to take on the inevitable s***storm with you. May we suggest...
Brendon Urie.
Let's be honest, you'd want him around you in any situation, preferably shirtless, but we'll take one of those smart blazers he likes to wear nowadays. In a fight-or-flight situation though, he'd be more comic relief than anything.
The entire lineup of Fall Out Boy – because there are no rules here.
In this scenario, Patrick would use his magical voice to negotiate with the aliens/robots/freaky AI, Andy and Pete would do any fighting/heavy lifting because have you seen those biceps and Joe would be the brains of the operation. Yas, please!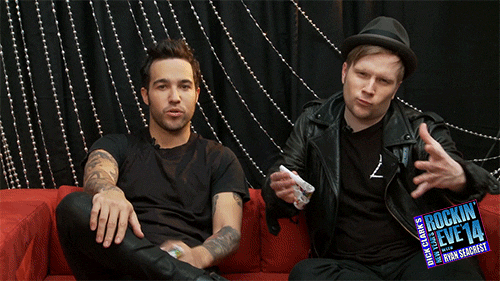 Hayley Williams.
Because… well, honestly we'd kinda use any situation to become BFFs with Hayley. Anyway, she looks like she can think her way out of the inevitable clone revolution/machine uprising and she'd keep up the group morale just by being her walking sunshine self.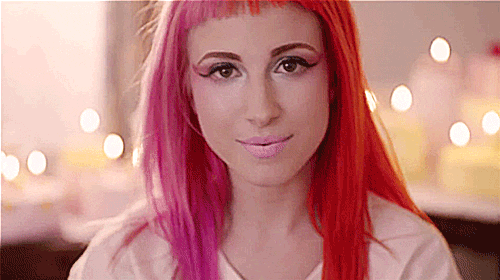 Gerard Way.
Even after his MCR days, he's still the people's hero – and our hero, too. If Gerard's gotten you out of the dark pits of teenage misery, he can get you through the apocalypse. And his current hair looks like something out of Mad Max anyway.
Green Day's Tre Cool, who is... well, it's in the name.
Also, let's not forget that he once climbed atop the Universal Globe after Green Day won a VMA. Clearly, you'd want him around when the s**t hits the fan.
Joel Madden.
He has that whole biker, don't-mess-with-me kind of look to him, meaning he'd be useful for any intimidation and/or turf wars that may occur. He also works with UNICEF and his own charity, so you know he cares about the future of humanity.
Uh, Avril, duh.
If she's survived the transition from teen sensation to actual celebrity, you know she can survive anything. Just watch out for any neon trails she might leave behind.