Things All Pop Punk Kids Have Secretly Searched For On Google
17 December 2015, 17:39 | Updated: 8 May 2017, 17:09
Incognito mode & chill.
Google have revealed their top searches for 2015, which includes things like "Jurassic World", "New York", "Hello" (#AdelesImpact), and "How To Lose Belly Fat" *shy emoji*.
But this got us thinking, right. What are the things that pop punk kids open that incognito browsing window for. What is it y'all don't want know one to see. We got PopBuzz Labs to looking into it and here are the results.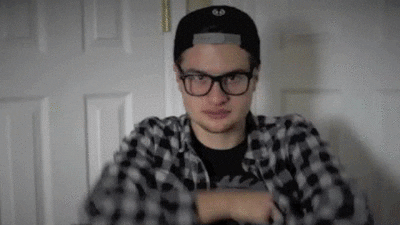 knucklefvcks.tumblr.com
Can you die from eating week old pizza?

Is Hayley Williams really a unicorn?

how to remove black hair dye

Pitbull Timber with Kesha

i like one direction is something wrong with me?

MCR Reunion fanfic

does this mean im a belieber

is halsey cool?

brendon urie shirtless

brendon urie topless

brendon urie minus clothes

brendon urie no shirt

britney spears baby one more time

do i hate my parents

5sos tickets

what is pop punk

can you get green hair dye out of white clothes?

how to fix converses

one direction tattoos

how to be trash

does pizza grow on trees

hayley williams phone number

how to walk in heels

how to remove eyeliner

pete wentz shirtless