13 Musicians Who Are As Tired As You Are
12 December 2016, 11:17 | Updated: 8 May 2017, 17:09
Time for a big communal nap session with all your faves...
We've said it a few times already but...this really has felt like the longest year ever hasn't it?
And now, as this insane dystopian nightmare draws to a close, we are just so. damn. TIRED!!!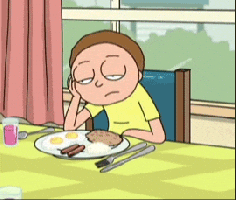 Giphy
Thank god the holidays are nearly here so we can all kick back and have a well-deserved nap. And we aren't the only ones who are truly tired...
(Side note: shout out to the Twitter account @sleepingemos - we can't believe you actually exist but we love that you do!)
1) Hayley Williams
hayley williams pic.twitter.com/5fJobTEK9s

— emos sleeping (@sleepingemos) December 28, 2015
When you are writing a new Paramore album AND running your own highly successful hair dye company, you deserve a rest every once in a while!
2) Twenty One Pilots
twenty one pilots pic.twitter.com/UDKplg8EU1

— emos sleeping (@sleepingemos) December 28, 2015
The Emotional Roadshow has clearly taken its toll on the boys. Have a nap lads - time to take it slow...
3) Brendon Urie
brendon urie pic.twitter.com/QIYujzVZAr

— emos sleeping (@sleepingemos) August 16, 2015
Did we tire him out with all those in-depth questions we asked him? Or maybe he's dreaming of having a fun adventure with his new best friend the Cookie Monster.
4) Alex and Jack from All Time Low
alex gaskarth and jack barakat pic.twitter.com/7J77ZJNdK6

— emos sleeping (@sleepingemos) June 4, 2015
Wake up lads - you've got a new album and a tour due in 2017! We need you match-ready!
5) Frank Iero
frank iero pic.twitter.com/hPhC8F6zdk

— emos sleeping (@sleepingemos) May 12, 2015
This is genuinely quite terrifying. Are his eyes open or is that just make up?
6) Patrick Stump
patrick stump pic.twitter.com/01FMuMrpVs

— emos sleeping (@sleepingemos) April 20, 2015
'My Songs Know What You Did In The Dark (You Fell Asleep Because It Was Night Time)'.
7) Matty and George from The 1975
Pinterest
Tbf we imagine the boys travel in slightly more glamorous conditions these days. Also nice to remember the Drive Like I Do era hairstyles that hung around for a while...
8) Halsey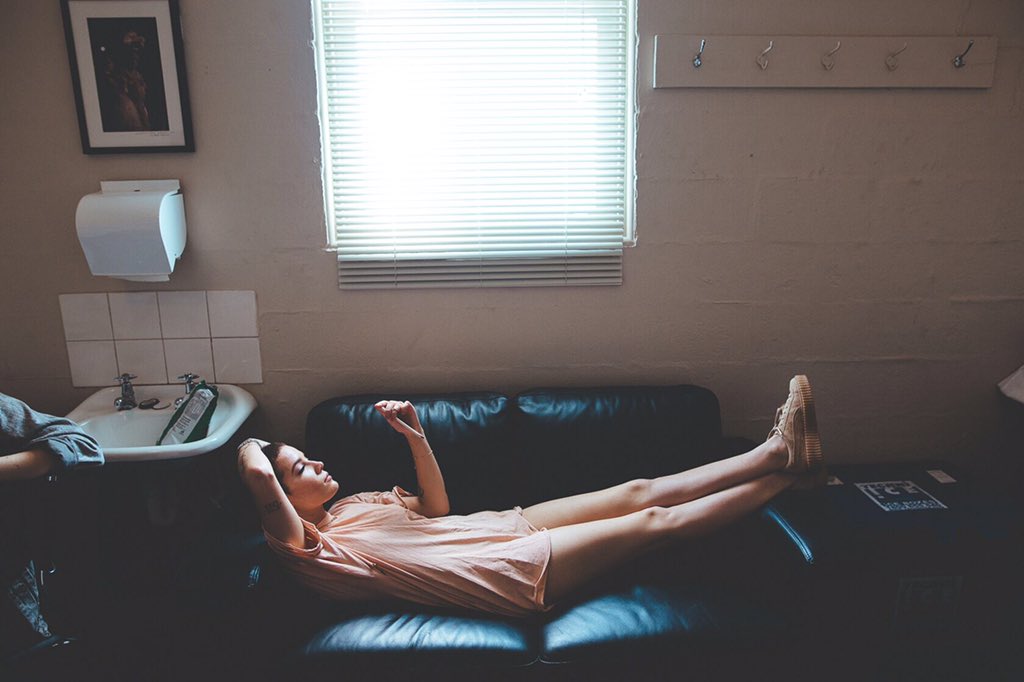 Twitter
She's so damn talented, she even sleeps in an arty pose fitting of her Instagram aesthetic. How does her arm not get tired though?
9) Melanie Martinez
Twitter
This picture becomes a lot less cute when you realise that's actually a live bear...
10) Rihanna
Flickr
Weirdly, this does kinda look like she's managed to take a selfie while she is sleeping. Either that or Drake has gotten super-creepy lately...
11) Troye Sivan
Tumblr
Two different editions of Monopoly? And is that the Pokémon version we spy on top? Yes Troye - your boardgame game is on point fella!
12) Michael Clifford
Tumblr
Never without a delicately balanced baseball cap, even during nap time.
13) Bonus Throwback Fave - Kurt Cobain
kurt cobain is all of us in double maths on a monday morning pic.twitter.com/II8Ql13EZJ

— JACK SAUNDERS (@hellojackoliver) December 11, 2016
He really was the voice of his generation.
Happy end of 2016 guys - now let's all go hibernate until next year.
___ ___ ___ ___ ___
Catch Little Mix & more on the #PopBuzzPodcast right now. Subscribe for free on iTunes to get new episodes sent straight to your phone every Wednesday.