Why You NEED To Stop Snapchatting At Gigs
21 June 2016, 13:40 | Updated: 8 May 2017, 17:09
Maybe it's time we put the phone down and enjoy the show...
We all love Snapchat right? All those fun animal-based filters, face swap selfies and quick-fire updates from our fave celebs make it an essential app for anyone who...well anyone who owns a phone tbh.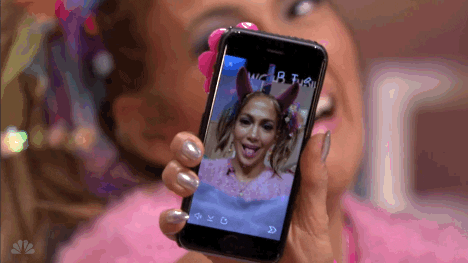 NBC
And we all love gigs too yeah? Who doesn't want to watch their fave band IRL tearing up some small sweaty club or bringing a laser show to a festival or stadium? They're the best use of our time and money and we will be attending them well into our old age.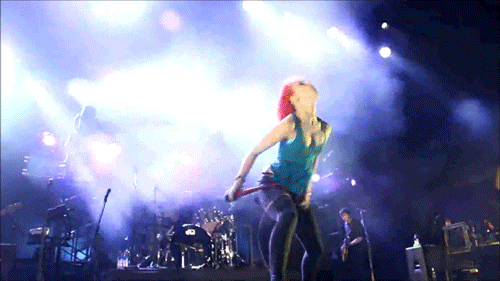 Wiffle Gif
Here's what we don't love though...
People who stand in front of us at gigs and spend the ENTIRE SHOW ON SNAPCHAT!!!!!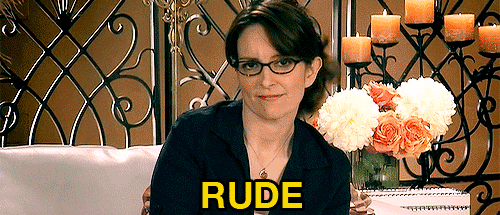 SHAWNASGONNAGIF.TUMBLR.COM
Yep!
This week we attended a Ben Folds show in London, not at a usual gig venue but at an actual West End Theatre. It was incredible sounding, beautifully executed and an all-round wonderful musical experience that, unfortunately, was constantly interrupted by the girl in front of us taping 10 second clips of every song that will be deleted forever within a day anyway.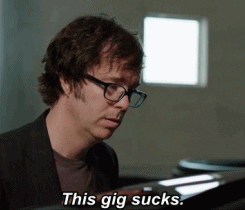 Rebloggy
Look, we get it, you want to remember this wonderful evening and share the moment with your friends. We'll even allow one or two snapchats - that's only fair. But the whole show? Come on guys - your musical hero is right there in front of you playing up a storm, who cares about your "likes"? Plus, there is nothing more distracting or disrespectful when an act is trying to create an intimate moment or perform a quiet ballad than when someone reaches in their pocket, turns the flash on and gets to recording.
Many acts have already spoken out about audience behaviour when it comes to filming. Matty Healy has been asking audiences to put away their phones for a song so they can "live in the moment", Adele had a recent run in with a fan rolling a camera from the arena aisles and many older artists have put full on bans on phones for their entire tour.
So maybe we should all follow their lead and learn to enjoy and appreciate the experience while we are there. Because remember the old saying - a Snapchat is for a day, a memory is for life. Or something.
What do you guys think? Is Snapchatting your way through gigs OK? Let us know below.