17 Songs Every 00's Kid Had On Their Very First iPod
20 March 2017, 17:18 | Updated: 8 May 2017, 17:09
Half of these are still in your Top 25 Most Played, aren't they?!
The very first iPod dropped in 2001 but we're sensing that there was a very strong probability that your Mum wouldn't ~actually~ let you have one for Christmas. But the day you finally got one (we bet it was a black iPod Nano, wasn't it?) was the best day of your life, you spent the entire morning going through your CDs and compiling the best playlists known to man - and these were the songs you just had to have.

via giphy.com
If your iPod didn't have a Green Day song on it, was it even worth you having one in the first place? The answer is no. No, it did not.

via giphy.com
Good Charlotte released some truly incredible bangers in their hey day but nothing will ever compare to this teenage ANTHEM. You've probably still got this in your iTunes, haven't you?

via giphy.com
The ONE Avril track that will stand the test of time and the one song you always used to play when you just wanted to let your emo feelings after school. And it's like, lowkey still in your Most Played playlist. Shhh.

via giphy.com
If you say that this throwback classic wasn't in your 'Top 25 Most Played' on your very first iPod then you are LYING. It might be a favourite of you Mum's these days but it was Top 5 for you (at least!) and you know it!

via giphy.com
Everyone had to have some sort of Eminem track on their very first iPod. It was almost like a rite of passage - mainly because it was the only way you could get away with swearing without being told off.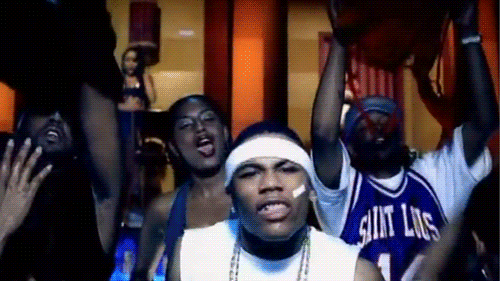 via giphy.com
Remember back in the day when we all used to listen to any and every genre of music without judging each other? Ahhh, the good times. Thanks for the hip hop, Nelly!

via giphy.com
The day you found out Xtina had shed her bubblegum pop princess image for a grittier, dirrrrrtier vibe was the day you ran straight out to buy the 'Stripped' album. And the minute you got home, you put that disk into the CD drive on your parent's computer and uploaded it straight into your iTunes.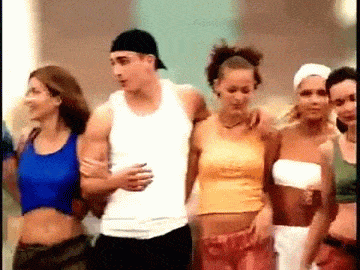 via giphy.com
THROWBACK ALERT! Only true true true 00's kids will know and love this track. The soundtrack to your summer holidays and your Abercrombie & Fitch official teenage anthem. It may have dropped in '99 but it stood the test of time to make it onto your playlists!

via giphy.com
YOUR EMO PHASE IN A NUTSHELL. Everybody had one! And even if you didn't, you probably had the Jay Z version anyway so, it turns out we're all in this together. via giphy.com
Yeah, Nelly was such a major key to our early 00's iPod playlists that we've included him twice. You can't deny that this wistful hip hop bop was big on your radar throughout your early teen years - regardless of your clique and preference of eyeliner thickness.

via giphy.com
The epitome of EVERYTHING in 2005. Everrrryone's iPod was blessed with 'From Under The Cork Tree' once upon a time. Arguments were had with your friends over which track was the best (*cough* 'A Little Less Sixteen Candles' *cough*) but we can all agree that this banger united us all in times of school disco related turmoil.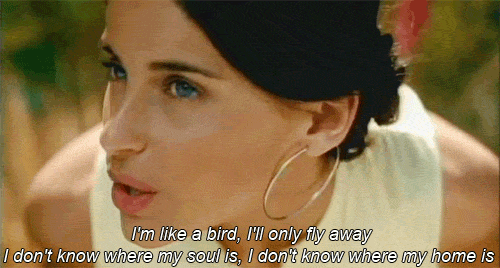 via giphy.com
Everyone needed a chill song to balance out all those bangers on their Recently Added playlists, didn't they? Thankfully, Nelly Furtado came along at just the right time.

via giphy.com
No British kid's iPod was complete without Busted's most famous and most influential jam. FACT.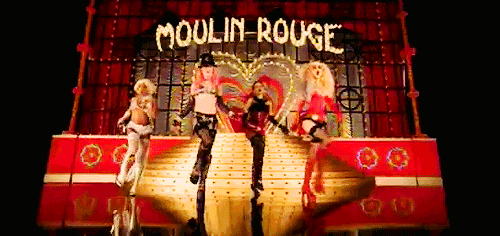 via giphy.com
Uhhhh, hello! These four badass chicks from the Moulin Rouge united four different genres and provided each member of your friendship group with their own spot in your tribute band.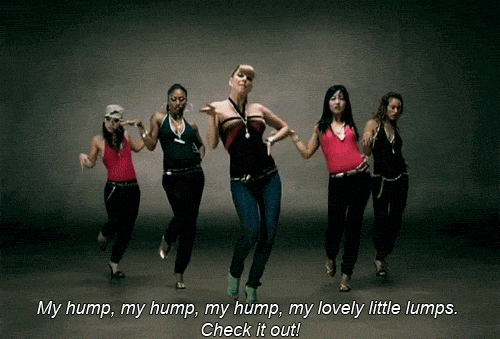 via giphy.com
"I mix your milk wit my cocoa puff / Milky milky cocoa / Mix your milk with my cocoa puff / milky milky riiiiiiight!" #SayNoMore


via giphy.com
Seriously, if this 00's iconic track didn't have it's own *special* playlist on your very first iPod then you have been doing it wrong this whole time. Log off. Log off now.

via giphy.com
The ultimate. The only song that mattered. YAAAAAAAAS STACY'S MOM!

Did we miss any? Let us know what your very first Most Played was in the comments!