PopBuzz Top 20 'Songs Of The Year' 2017
20 December 2017, 15:07 | Updated: 20 December 2017, 15:15
From Demi to Dua, Niall to The Neighbourhood and Kendrick to DJ Khaled, here are all the songs we couldn't stop playing throughout 2017.
After many tears, hissy fits, bitchslapping and a genuine knife fight, the PopBuzz team have finally decided on the Top 20 best songs of 2017. It has been quite the year with more than a fair share of bops, bangers, ballads and bass drops to choose from but, in the end, there could only be one winner.
Honorable mentions for those that didn't quite make the cut: Alma's 'Chasing Highs', Fall Out Boy's 'Champion', Julia Michaels' 'Issues', All Time Low's 'Dirty Laundry', Drake's 'Passionfruit', Post Malone's 'Rockstar', Portugal. The Man's 'Feel It Still', PVRIS' 'Heaven', Harry Styles' 'Carolina' - we could go on forever really, but, unfortunatly, we could only pick 20 tracks to make the final list.
So, did your fave make it to the top spot?
Check out the full list below (and don't @ us):
20. Calvin Harris - 'Feels'/'Slide'/'Heatstroke'
Columbia Records
"You can't have three songs at the same position, that's cheating!" Oh really, hun? Well it's our bloody list and we can do whatever we like. This is in recognition of Calvin's services to summer bops and he rightfully deserves to have three songs in the top 20. (Woodrow Whyte)
19. J Balvin - 'Mi Gente (featuring Beyoncé)'
Scorpio, Universal Latin
This song had EVERYTHING. It had J Balvin, Beyoncé singing in Spanish, Blue Ivy Carter doing a call and response with her mother, and it was for a great cause (hurricane relief). 'Mi Gente' is high energy and designed to have you hitting replay over and over. (Nicky Idika)
18. Rita Ora - 'Anywhere'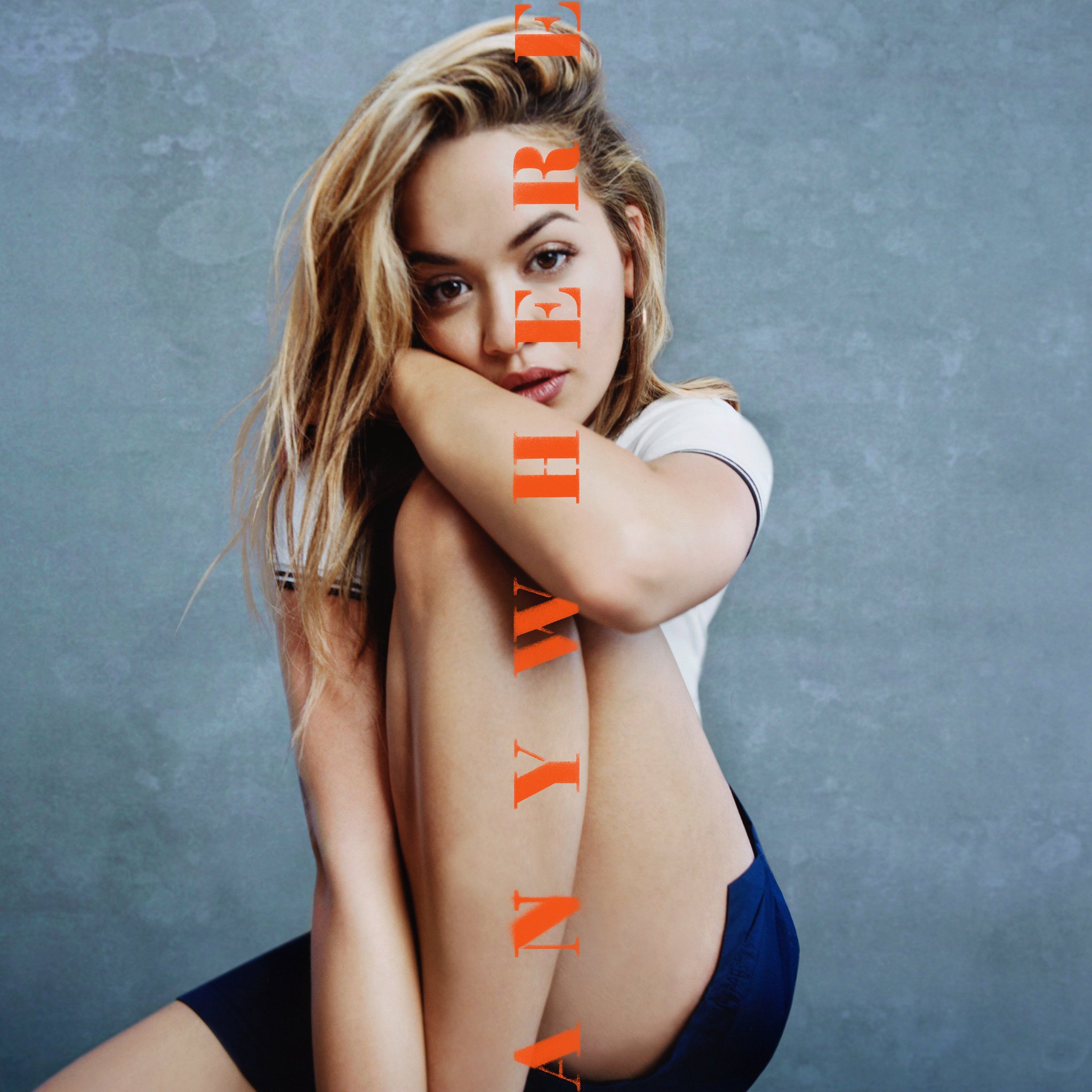 Atlantic
Just as we didn't expect Donald Trump to become President of the United States in 2016, we certainly didn't think we'd stan for Rita Ora in 2017. But hey ho a banger is a banger and that's that on that. (WW)
17. Waterparks - 'Blonde'
Equal Vision Records
The Texan pop punk trio unleash their poppiest anthem yet, complete with falsetto vocal riffs and a killer chorus. All bodes well for their upcoming second album Entertainment. (James Wilson-Taylor)
16. Stormzy - 'Big For Your Boots'
#Merky Records
Stormzy's bravado on 'Too Big For Your Boots' is legendary. For nearly 4 minutes, the Grime MC sons his rivals, offering them "the boot" on more than one occasion. Stormzy is sharp on this release, effectively carving out a spot for himself among the UK's most dominant grime figures. (NI)
15. Demi Lovato - 'Sorry Not Sorry'
Island Records
Demi didn't come to play this year and the first single from her (brilliant) album Tell Me You Love Me knocked everybody for six. Also fun pop fact: this song was co-written with her sister, Poot, not long after escaping the basement. Awwww! (WW)
14. Miley Cyrus - 'Malibu'
RCA
Everyone has a special place, somewhere to escape, a respite from the drudgery of human existence. On 'Malibu', Miley perfectly captured the sense of utopia that these places can bring, especially with your beau, all the while creating what is arguably 2017's biggest ear worm track. We 100% stan for Miley's hippie/country era and we don't care who knows it. (WW)
13. Niall Horan - 'Slow Hands'
Capitol Records
Niall's second single is easily the best offering he's given us in his solo career so far. I actually dare you to listen to this song without a) punching the air when those three beats kick at the start and c) screaming 'WOOOO' when the chorus ends. Truly the laidback bop we all deserved in this year of misery. (Katie Louise Smith)
12. The Neighbourhood - 'Scary Love'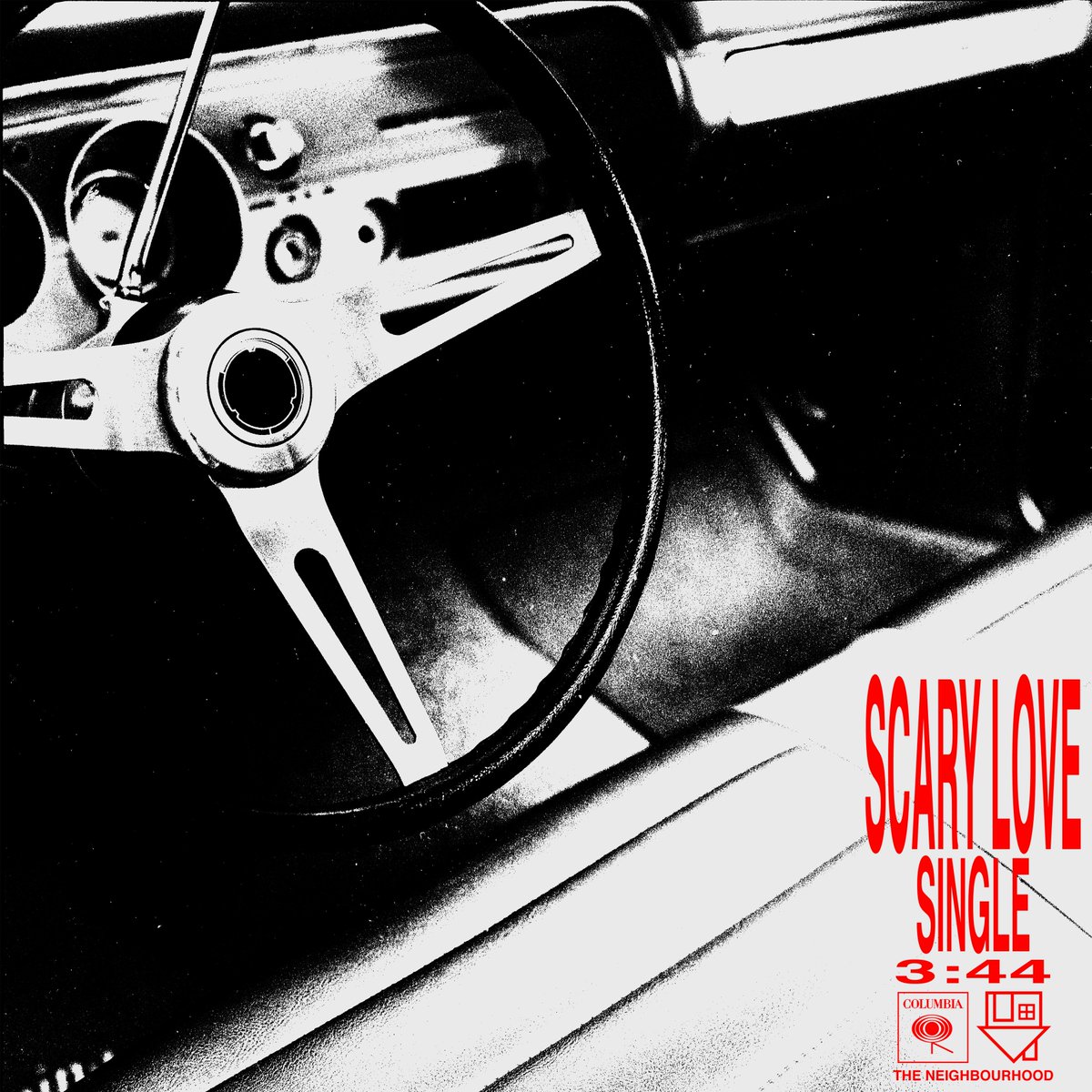 Columbia Records
Like the soundtrack of a dance off between the Stranger Things kids and The Losers Club from IT, this dark 1980s-infused jam sticks in your head like a horror movie you watched at midnight. Jesse Rutherford croons over cracked vocal recordings before the bass kicks in big time for the biggest bop of winter. (JWT)
11. Ed Sheeran - 'Galway Girl'
Atlantic
Love it or hate it (and let's be real, a LOT of people hate it), this Irish pop banger was inescapable this year and, for the pure joy it brought to drunken St Paddy-themed student nights around the world, it deserves our respect. A future wedding disco staple. (JWT)
10. Lorde - 'Green Light'
Republic Records
Lorde chose to mount her comeback this year with the exuberant and well crafted pop opus, 'Green Light'. Lyrically, she doesn't shy away from the emotional weight of lost love. Her innate (and almost scholarly) understanding of pop culminated in one of the best choruses and overall tracks of 2017. (NI)
9. Charli XCX - 'Boys'
Atlantic Records
While a lot of the hype around 'Boys' was focussed on its video, which cleverly flipped the male gaze back on to the boys, the actual song itself was a sugary, super-kawaii pop masterpiece. Also, special shout out to 'Drugs', 'ILU2', 'Lipgloss', 'Out of my Head' and the other 20 or so amazing songs Charli pumped out this year. (WW)
8. Taylor Swift - 'Ready For It?'
Universal
Let's all forget about that 'Look What You Made Me Do' pettiness for a second and just bask in the genius of Taylor's intricate and referential songwriting. '…Ready For It?' gives us some of the best lyrics on reputation and whether you like her or not, the song is a certified banger. (KLS)
7. Kendrick Lamar - 'HUMBLE.'
Interscope
'HUMBLE' packs an impressive punch right out of the gate. Kendrick gets to the meat of it, musing about his own humble beginnings and rise to rap dominance over a beat that can only be described as foreboding. Kendrick shines when he is asserting himself over his contemporaries. 'HUMBLE' is definitely one of those moments. (NI)
6. Halsey - 'Strangers'
Capitol Records
The unapologetic anthem is easily one of the best on Halsey's album and loooooong over due in the world of pop. Even in 2017, it's still so rare to come by a love song that not only uses same-sex pronouns but is also actually sung by two queer ladies from a female perspective. WE STAN. (KLS)
5. DJ Khaled - 'Wild Thoughts'
We The Best Music
Any song that opens with the lyrics, "I don't know if you can take it, know you wanna see me nakey nakey naked" is a winner in my book. In what might the best sample of ALL TIME (thanks Santana), DJ Khaled has given the world one of the greatest Rihanna songs, despite it not actually *being* a Rihanna song. Iconic. (KLS)
4. Dua Lipa - 'New Rules'
Warner Bros
One. It's amazing song and anyone with ears know this. Two. The video was one of the best of the year. Three. It inspired one of the best memes of the year. If you weren't playing this song this year, we can only assume you were too busy hooking up with your ex. Tragic. (WW)
3. Cardi B - 'Bodak Yellow'
Atlantic
'Bodak Yellow' stays with you the first time you hear it. Everything from the stuttering beat to the way Cardi B says "these is bloody shoes" imprints on your mind in a way that future scientists will most definitely write academic papers on. Cardi B rose to fame by being her authentic self and 'Bodak Yellow' is the complete embodiment of that. (NI)
2. Carly Rae Jepsen - 'Cut To The Feeling'
Interscope
Get yourself a man who makes you feel the same level of euphoria as the faultless chorus build up in Carly Rae Jepsen's pop masterpiece, 'Cut to The Feeling'. 'CTTF' was written for her magnum opus E.MO.TION, but was cut (!!!!) because it felt too "cinematic and theatrical." (Basically, the song was far too good for the album and deserved it's own stage.) Thankfully, it found a home in animated film Leap! but as we often find with CRJ's perfect pop offerings, they never get the chart credit they deserve but honestly, who cares about charts when you're #1 in the internet's hearts anyway? I said it last year and I'll say it again: If all the outtakes from the E.MO.TION writing sessions are as incredible as this, then I'm gonna need the good sis Carly to AirDrop me the rest of the them ASAP. (KLS)
1. Paramore - 'Fake Happy'
While the appeal of Paramore initially stemmed from the upbeat pop punk of 'Misery Business' and 'That's What You Get', in latter years, fans have come to admire the willingness of Hayley, Taylor and Zac to experiment with wider musical palettes, integrating softer moments into their otherwise energetic repertoire. But the magic really happens when these two sides of the band collide into one singular musical adventure. Enter 'Fake Happy'. From the heartbreaking soft acoustic opening to the bouncy 'ba da ba da ba ba's of the mid-section, this easy highlight of After Laughter takes that album's overarching theme of dealing with depression, anxiety and loss and sets it to the danceable sound of stabby synths and a truly anthemic, shoutalong chorus. Not just the best song of 2017 but, along with 'Last Hope', among the finest and most lyrically honest moments in the band's career to date. (JWT)
Did we forget about your fave? Let us know over in the Facebook comments.
____ ____ ____ ____ ____
Listen to the #PopBuzzPodcast with Hailee Steinfeld and Daisy Ridley right here or subscribe for free on iTunes to get new episodes sent straight to your phone every Friday.