The Complete History of Cole Sprouse And Tyler The Creator's Friendship
25 July 2017, 13:04
From tweets to bike rides, the musician has been a huge fan of the 'Riverdale' star since day one and we've got the proof.
We all love Cole Sprouse right? The hilarious, burger-loving star of Riverdale and your Disney Channel youth is the perfect floppy haired pin up of 2017.
But you know who loves Cole Sprouse way more than you do? Rapper, Odd Future founder, fashion designer and all-round musical enigma Tyler The Creator.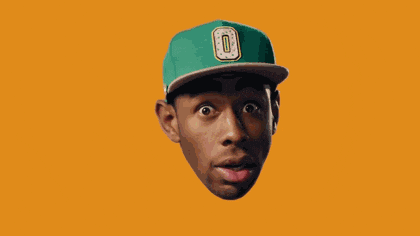 Giphy
Don't believe us? Let's review the evidence then shall we...
Back in 2015, Tyler gave this quote in a Rolling Stone profile:
"I finally ask, Why all the gay humor? "Because I'm gay as fuck," he says, without a flinch. Seriously, are you gay? Are these repressed feelings? "No, but I am in love with '96 Leonardo DiCaprio," he says. "I one hundred percent would go gay for '96 Leo. Oh, and Cole Sprouse."
We get it tbh.
Then, there were some excellent Twitter interactions back in 2015:
Twitter
Twitter
Twitter
Twitter
Twitter
Number 1 fan right there.
Then, the pair finally met in 2016 at Tyler's fashion show and, needless to say, he was pretty damn delighted:
Twitter
Twitter
Aww, look at his little face!
And so the friendship blossomed. Now they even go for bike rides together:
Seriously, how do we join this crew? It looks LIT.
Basically, you haven't found real friendship until you've found the Tyler to your Cole. A pairing we can all get behind.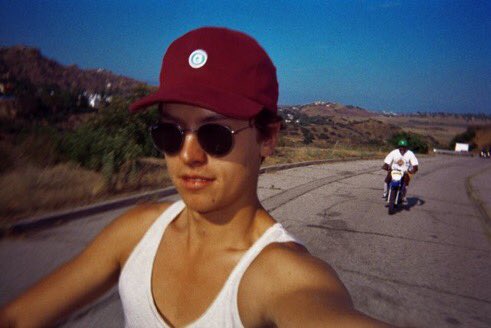 Twitter
____ ____ ____ ____ ____
Listen to the special Game Of Thrones edition of the #PopBuzzPodcast right here or subscribe for free on iTunes to get new episodes sent straight to your phone every Friday.