15 Types Of Music Fans We've All Been And Understand
25 November 2015, 12:47 | Updated: 8 May 2017, 17:09
Don't lie, we've all been there...
Being a full time music fan can be a weary occupation. Life is full of so many unexpected twists and turns and you always have to have your wits about you, especially in a post-Beyoncé era of surprise album drops, gigs and social media magic. If we know you at all, you'll know these feels...
1) We've all been this person who freaks the f*ck out when their fave releases a new song/video/album.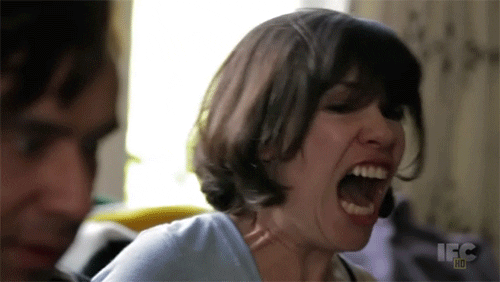 tumblr.com/IFC
2) We've all been this person who queues at the venue in the rain waiting to get to the front of the gig.
Studio Ghibli/Disney
3) We've all been this person stalking forums for glimpses of news about the possibility of your fave's new record.
Black Books/Channel 4
4) We've all been that impatient person waiting for new music.
20th Century Fox/Paramount Pictures
5) We've all reacted like this when someone says they've not heard of your favourite artist.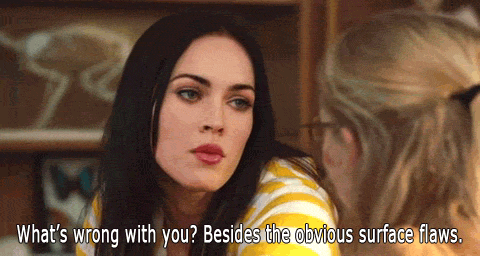 ehicannot.tumblr.com/
6) And we've definitely been that person who spends hours talking about why your fave really is the best.
ITV Studios
7) We've all been that person crying at a gig while your friends and/or parents look at you in fear/disgust/worry.
Fox/The Mindy Project/almaharperlee.tumblr.com/
8) And, whether we like to admit it or not, we've all been that social media warrior battling against oppressive fandoms.
New Line Cinema/ever-changing-obsessions.tumblr.com
9) We've also all probably been these girls throwing shade at Demi Lovato.
Twitter: @arianacuIt

10) We've all been the "YAAASSS GAGA" kid.
YouTube
11) We've all been that person so deep into the fandom that they forget all space and time.

12) We've all been six tracks deep into an album listening session and have this happen.

13) And we've all definitely done this when you've got a new jam.

14) We all understand the pain when the most listened to track by your fave is actually considered their worst :(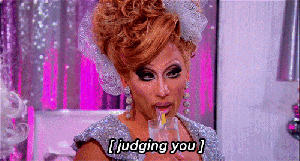 fairyprincessdiaries.com/RuPaul's Drag Race
15) Finally, we've all felt like this BO$$.