7 UK Pop Punk Bands You Need To Hear
1 April 2016, 15:16 | Updated: 8 May 2017, 17:09
Keeping up with the Americans!
We all know that pop punk is generally an American concern. Originating in California, the majority of the genre's big hitters have all come from Stateside to conquer the rest of the world one catchy riff at a time.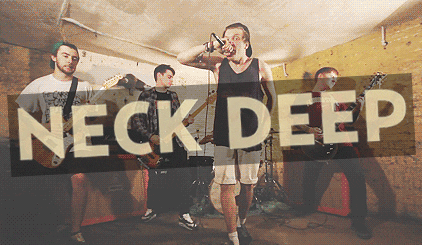 HUGS-AND-PUGSS.TUMBLR.COM
But rest assured Brits - we have a few excellent pop punk offerings of our own up our sleeve! So, let's put on our board shorts, grab a slice of pepperoni and take a look at some of the acts from these shores to get excited about.
1) Neck Deep
The obvious choice. Latest album Life's Not Out To Get You raised the band onto an international platform and singles like "Can't Kick Up The Roots" are as catchy and relatable as an of their American cousins.
2) Mallory Knox
Bridging the gap between pop punk, emo and alt-rock, Mallory Knox's 2014 release Asymmetry spawned several hit singles that were all over radio and, now with their upcoming main stage slot at Slam Dunk, they look set to claim their crown alongside arena acts like You Me At Six.
3) Busted
Ok, so yes, much like 5SOS, these guys have always veered more on the pop side of proceedings. But come on - look at those songs! "Crashed The Wedding", "Year 3000", "Air Hostess". Grab a ticket for their comeback tour now!
4) Twin Atlantic
Citing Blink 182 as an inspiration, the Scots rockers have evolved into one of the most exciting live acts on the circuit, their festival appearances in particular converting newcomers by the field-full.
5) The King Blues
A proper old-school punk band: noisey, angry and politically engaged. Much needed in 2016.
6) Boston Manor
The best rock ever to come out of Blackpool. Fun, sunny and not afraid of a silly music video.
7) Young Guns
A big commercial shine reminiscent of latter-day Tonight Alive and fully prepped for global domination. Make sure to check them out at festivals this summer.
This is just the tip of the iceberg guys - add your own suggestions below!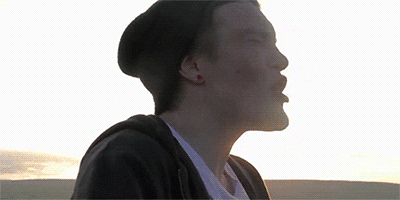 CUMING-DOWN.TUMBLR.COM