Will These 11 Albums FINALLY Drop In 2016?
30 December 2015, 13:45 | Updated: 8 May 2017, 17:09
Looking at you Frank Ocean!
2015 was a bumper year for music with great albums released by the likes of Carly Rae Jepsen, Fall Out Boy, Carly Rae Jepsen, Twenty One Pilots, Carly Rae Jepsen, Halsey and, of course, Carly Rae Jepsen. But what about the albums we waited patiently for but never arrived? Let's look at the albums we most want to FINALLY drop in 2016.
1) Rihanna - Anti
The obvious one. 2015 was a relatively quiet year for Ri-Ri, dropping a couple of singles but with zero sign of an album release date. We all thought a surprise Christmas release might be on the cards but nothing arrived, despite the fact that the tour dates for next year are now on sale. Sia even said in a recent interview that Ri is still picking out songs! Come on mate, enough is enough, drop this now! We need to hear the bops some time before summer vacation. And a Tidal release does not count because Tidal.
2) Zayn Malik - Debut
Another highly anticipated and heavily teased release. We heard a brief clip of some kind of dreamy RnB in the background of Zayn's "I'm a big boy now" interview with Fader back in November but so far no full tracks have arrived and details are scarce. The presence of Frank Ocean producer Malay certainly instills some confidence but also implies that we may be waiting a while (more on Frank later).
3) Other 1D Solo Records
The rest of the boys have all been rather vague about their plans for next year but come on - there is no way they haven't each got something cooking for Q4. Whether it's just a one-off single or a fully fledged career launch remains to be seen. Liam may be content writing for other acts as he's already been doing with boyband HomeTown and Louis will presumably be enjoying new fatherhood. But we highly doubt Harry will let Zayn sweep in and take all the limelight for himself in the race to "do a Timberlake". And who knows, maybe Niall will surprise us all and have the banger of the summer? Stranger things have happened.
4) Busted - Album 3
We've waited so long for a third album from these guys and they have been talking about spending time in the studio ever since the reformation. They released some footage of a new take on "Meet You There" just before Christmas and, with anticipation for their arena and festival tour growing by the day, their full return would appear to be imminent. Let's hope they bring along a few pop punk collaborators for the ride and have at least one song about their break up and resolution. Oh, and at least two Tom Fletcher co-writes please.
5) Sum 41 - Album 6
New clips emerged this week from the studio of some early cuts from what will be the pop punk legend's first album since 2011. With Derek Whibley now fully recovered after his health scare and a reunion tour about to kick off, 2016 looks to be a busy year for the boys as the pop punk revolution continues in full force.
6) Kanye West - Swish
Several singles have already landed from the new release by the self-described "greatest living rockstar on the planet" and, after watching his electric Glastonbury set from the centre of the Pyramid Stage moshpit, we can confirm that while his huge ego is yet to shrink, his ambition and increasingly experimental musical voice are growing to match it's size. Love him or hate him, he's never not interesting.
7) Hayley Williams and CHVRCHES - Collaboration
Stop teasing us guys - you want it, we want it, get it done! We can only watch this video so many times before we start to get desperate.
8) Haim - Album 2
Their debut, Days Are Gone, was an instant classic, summery and danceable with jangly guitars in spades. They've since toured with Taylor Swift and released several dance remixes and collaborations but most exciting of all is the news that Vampire Weekend guitarist Rostam Batmanglij is involved with the follow up. Why? Because he also co-wrote Carly Rae Jepsen's E-Mo-Tion, our favourite album of 2015.
9) Blink 182 - New Lineup Album
Live footage of Mark, Travis and Matt Skiba has been floating around the internet for months and Travis has previously confirmed that an album is on it's way. So, as long as they follow our guidelines this should work out a treat.
10) Drake - Views From The 6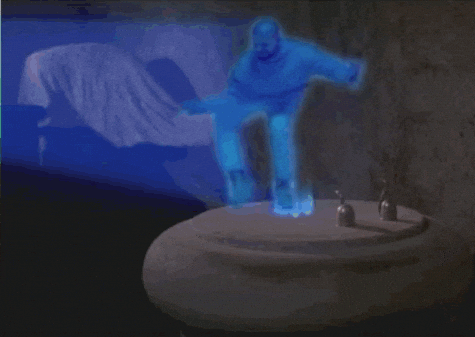 Two words - Hotline Bling. More please!
11) Frank Ocean - Boys Don't Cry
The follow up to Channel Orange is one of the most hotly anticip....actually, you know what, f*ck it, who cares anymore? We've waited too long Frank! First you promised us June, then you promised us before Christmas, then you promised us we'd at least get to hear "White Ferrari" at some point in the not too distant future and yet we are still waiting! We've spent too long thinkin' bout you Frank. Time to go live the sweet life and stop stressing over release dates. You've spent longer on this than it took to build the pyramids. So we're done.......................please come back. Soon.
Any we've missed out? Let us know!