Your Faves Wouldn't Be Here Without David Bowie
10 January 2017, 12:23 | Updated: 21 December 2019, 11:57
Hero.
Originally published 10/01/2016
Look around the pop landscape of today and it is impossible not to see why David Bowie, who has passed away at the age of 69, will be mourned as such a huge loss to the music industry.
Many of today's stars have already paid tribute online:
David Bowie was one of my most important inspirations, so fearless, so creative, he gave us magic for a lifetime.

— KANYE WEST (@kanyewest) January 11, 2016
David Bowie was a true innovator, a true creative. May he rest in peace #RIPDavidBowie

— Pharrell Williams (@Pharrell) January 11, 2016
But Bowie was one of those rare artists that shaped not just the progression of his own musical genre but of pop culture as a whole. His legacy will be much discussed in the coming days and weeks but below are a handful of ways in which he shaped the music we enjoy today.
1) A Sense Of Theatre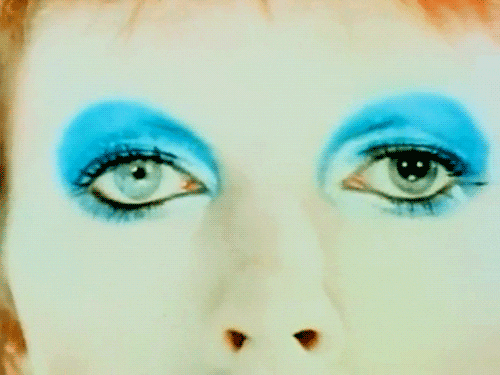 LUISRIDER96.TUMBLR.COM
We write about a great deal of different artists at PopBuzz but most have one thing in common - a sense of theatricality; of otherness. From MCR's Black Parade costumes and concept album to Melanie Martinez's, well, costumes and concept album, any popstar attempting to create "art" in their music owes a debt to Bowie, the pioneer of weird, slanted, space-age material.
Bowie photo exhibition, 2015
His 1972 creation Ziggy Stardust gave credence to the idea that a popstar could present themselves as a different character on stage. His bright, neon red locks and painted face are still an iconic image of rebellion, paving the way for the glam rock of the 70s, the new romantics of the 80s and the ambitious cross-platform work of Prince, Madonna, Gaga and countless others. In short, he made people explore just how ambitious pop music could be.
Even in his latter days, he was still catching his audience off guard, dropping surprise singles and albums before even Beyonce had attempted it, his final work, Blackstar, unveiled on his birthday just two days before his death and now, eerily, acting as a fitting swansong.
2) Video Magic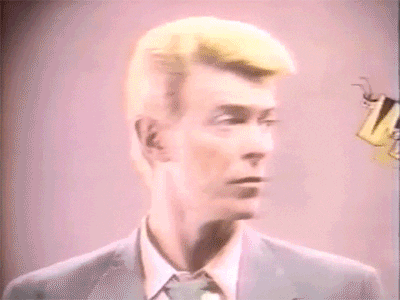 WWW.HOBOLUNCHBOX.COM
Before the advent of MTV and Michael Jackson's domination of the art-form, Bowie created the striking, confusing and fascinating video for "Ashes To Ashes" in 1980, his sad clown becoming the latest in a long line of personas for the singer and pioneered the idea that a video could be more than just performance footage.
3) LGBT-Friendly Pop
His sexuality was always the subject of a great deal of speculation in the press, having declared himself bisexual in 1970 but backtracking on the statement years later. Whatever the truth, it's somewhat irrelevant given the huge impact his declaration had at the time, causing controversy and, ultimately, encouraging acceptance of all orientations. The fact that, in 2016, stars like Sam Smith and Troye Sivan can write openly about gay relationships is, in part, due to the conversation he started all those years ago.
4) The Music
Of course. Listen to the new The 1975 album to hear "Let's Dance"-esque keyboard riffs in abundance. The recent output of Daft Punk and Mark Ronson also draws heavily from that era. His Berlin-era ballads can be heard through Halsey, Coldplay and Grimes whilst his early, rockier output is prevalent in everyone from Catfish and the Bottlemen and The Libertines to Fall Out Boy and Panic!. His sound will live on for many years to come.
A true innovator, it is impossible to comprehend the full extent of Bowie's career in one article. Our suggestion to younger readers unfamiliar with his work - get on Spotify, Apple music or down to your nearest record shop and listen for yourself to a master at work. He will be missed.
David Bowie, 1947-2016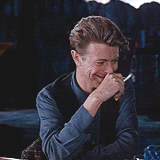 BOWIESGLASSSPIDER.TUMBLR.COM