Adam Lambert's Final Idol Performance Makes Us Wish It Was Still 2009
18 March 2016, 11:17 | Updated: 8 May 2017, 17:09
So many emotions.
American Idol's final season has already walked down the nostalgia path with an emotional performance from original champion Kelly Clarkson and many more recaps and compilation videos to come.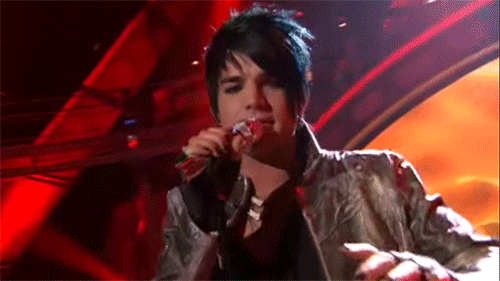 YAHOOENTERTAINMENT.TUMBLR.COM
But few moments will be able to top the grand return to the Idol stage of everyone's favourite leather-clad falsetto pop bopper Adam Lambert who stopped by to run through his version of "Mad World" in last night's live show.
Anyone else nostalgic for 2009?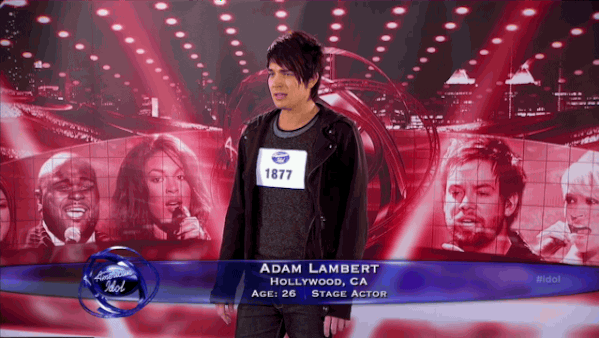 AMERICANIDOL.TUMBLR.COM
Lambert was always something of an anomaly in the world of Idol; unpredictable from week to week, he would take any given theme and turn it on its head. Remember Johnny Cash week and his electric snake-hipped take on "Ring Of Fire" with enough pants and whines to make a cowboy challenge him to a duel? Or how about his take on MJ's "Black Or White", complete with notes even higher than Mr Jackson himself?
Or, best of all, his stripped back Motown-week performance of "Tracks Of My Tears" - subtle, professional and slick.
Perfectly executed.
At the time, Idol seemed incapable of coping with a performer this diverse and flamboyant - really, it's something of a miracle that he made it to second place given the more pedestrian nature of the other acts - but perhaps this was to his advantage.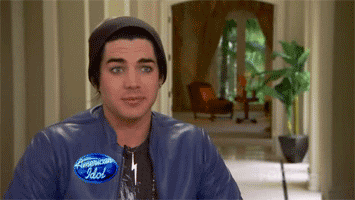 TUMBLR.COM
Entering a few years later in a post-Gaga world would have placed him at the centre of the zeitgeist but somehow made him less unique. In 2009, he was an original voice in primetime television, slaying all in his way.
Lambert also performed really rather good new single "Welcome To The Show". Have a look at that below:
Welcome back Adam, you've been missed.

TUMBLR.COM