Adele Mashed Up With Queens Of The Stone Age Is Surprisingly Brilliant
2 October 2015, 10:38 | Updated: 8 May 2017, 17:09
No one knows when the sky falls...
It's clear that James Bond fever is sweeping the globe, what with Sam Smith's new theme song climbing charts and anticipation for the new film Spectre reaching all time high.
Obvs this has got us going back into the Bond archive listening to such amazing songs like "Goldfinger", "Nobody Does It Better", "Live And Let Die" and of course Adele's "Skyfall".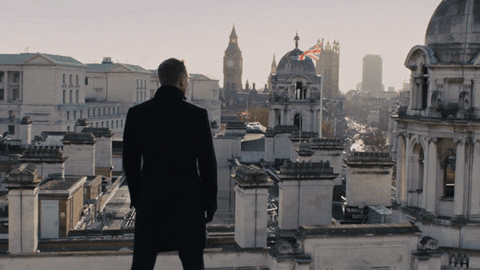 Talking of "Skyfall" we've also stumbled across this incredible mashup of Adele's classic tune with one of our all time fave songs EVER - Queens Of The Stone Age's angry anthem "No One Knows".
When you think of Adele and QOTSA you wouldn't think that the songs would work together, but goodness gracious this mash up created by DJ Poulpi really makes it work. Josh Homme's emotive vocals matched with the epic strings of "Skyfall" are perfection! Litch, we're kinda craving more orchestral versions of QOTSA songs now, pls.
This could have been a Bond theme, without a doubt!
Listen to "No One Knows When The Sky Falls" below and get your Bond on.